From plastic, clear cases, to heavy-duty industrial shields, the best option out there may be one you didn't even think of.

For a business, school, rental, or almost any sort of industrial application, keeping a grip on heating and cooling costs (and thus controls) is paramount. The difference in a couple of degrees could mean a lot of things: hundreds, if not thousands of dollars per year, or an uncomfortable work or home environment – which can also be detrimental for businesses with paying customers as well. It's also a hazard for precocious kids, ready to turn knobs and play with bright screens without any sort of hesitation. That's why it's best to have responsive and responsible scheduling – and to make sure nobody can mess with it.

How do you do that? Well, traditionally you'd put it in a case. A lockbox.

Traditional Options:
Honeywell makes a variety of clear lockboxes for all sizes of thermostat. These come with a lock and key to ensure that your settings won't be interfered with. They are transparent so you can monitor the screen on your thermostat for thing like room temperature and humidity. Models like the CG511A  work with just about every kind of thermostat and are quite affordable. Unfortunately, the biggest drawback is that you have to remove or push aside the whole lockbox just to change something – not to mention losing the key. They'll run you anywhere from under $20 up to $40 depending on size and build quality.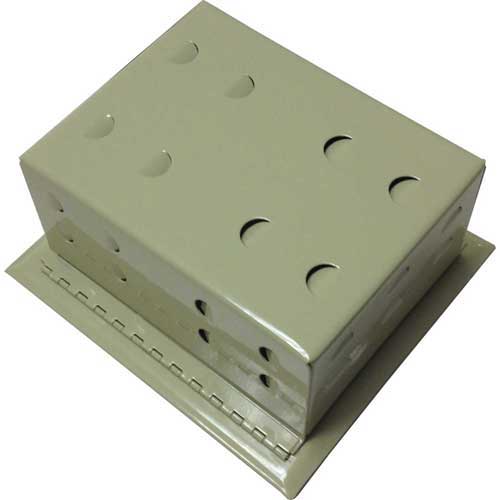 Heavy-Duty Options:
For something a little more heavy duty, you can get metal "Thermostat Guards" from suppliers like Global Industrial. These are about as sturdy as you can get, and they fit particular models of thermostats snugly. However, they completely encase the thermostat so you can't see the settings. For traditional boxed thermostats, there are a few models on the market, like this one from Global Industrial. You can get these to fit traditional box thermostats for under $20, and slightly more for newer, different models.


How About… No Lockbox?
In the evolution of thermostats, most newer models have remote control through WiFi access – and through the power of the internet, you can lock your device with a simple swipe of your finger. That's right – no need to buy an extra box. All you need to do is upgrade to a new thermostat that is already worth the money because of better technology, more precise heating, and the opportunity for much bigger savings than a traditional programmable thermostat. Built in features that are perfect for landlords, business owners, or just concerned parents in more ways than one.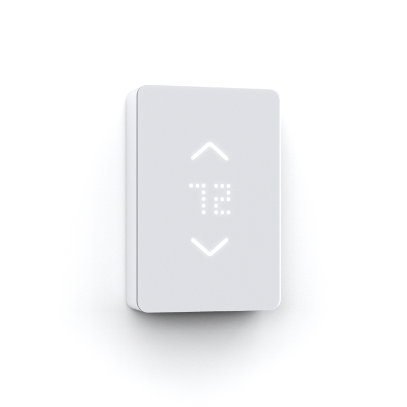 You can find lockout features in most major smart thermostats, like Nest, Ecobee, and Mysa, which depend on what type of heating system you have. Prices range from $125 all the way up to a $500 or more for a fully featured, full controllable home. But you'll be getting a lot more with modern smart thermostats – and you won't have to lock it away.