How To Start a Smart Home
Have you ever wondered about how to start a smart home? Luckily, you no longer have to be an expert in technology to do so.
Thanks to regular technological advancements, smart devices have become more affordable and accessible than ever. As a result, homeowners can remotely control a variety of home-based utilities right from their mobile devices.
To start your very own smart home, it's important to build the necessary foundations, know what home aspects are most valuable to you, and understand the range of smart products that are available.
Building the Foundation
Before purchasing any smart home products, it's essential to have a high-quality wireless router and a stable internet connection. Most smart devices will require this to function as intended.
It's also worth educating yourself on which products rely upon smart hubs and which ones have their own native app.
A smart hub is a piece of hardware or software that helps smart devices connect and communicate with each other. For example, some smart home devices use Zigbee and Z Wave wireless protocols to communicate with a hub, such as Samsung's SmartThings. These devices are then controlled through the hub's app.
Alternatively, other smart devices use their own native apps and are directly compatible with most voice assistants (such as Siri or Alexa). Mysa is a smart thermostat with its own native app, which can be used on its own, or with any smart home assistant.
Know What Home Aspects are Important to You
Next, it's important to think about what aspects of your home are most important to you. This will determine what type of smart products you should start with to build your smart home. For example, if you're mainly concerned about saving on utility costs, a smart thermostat is a great way to do that. Whereas if increasing home security is most important to you, a smart lock or camera may be the way to go. To help you out, we'll cover the main categories of smart products and the benefits of each.
Smart Speakers and Voice Assistants
Regardless of your smart home needs, a smart speaker with voice assistance is a great place to start. This is essentially the backbone of your entire smart home. Smart speakers help make the little things in life even easier. With a smart assistant, you can order a pizza, check the weather, and play music with a simple voice command.
On top of that, all of your smart products can be connected to and controlled by your smart speaker and voice assistant. For example, you can use voice commands to turn up the heat in your living room by connecting a smart thermostat to your smart speaker. Or you could ask your smart assistant to turn off your lights by connecting smart lights.
One important consideration when shopping for a smart speaker is ensuring that the device is compatible with all other smart products that you own. Popular devices like Google Home, Amazon Echo, and Apple HomePod are compatible with a wide range of smart products. So either of those devices would be a pretty safe option. A deciding factor for most people would be what voice assistant they prefer – Google Assistant, Alexa, or Siri. But that just comes down to personal preference and the operating system of your smartphone.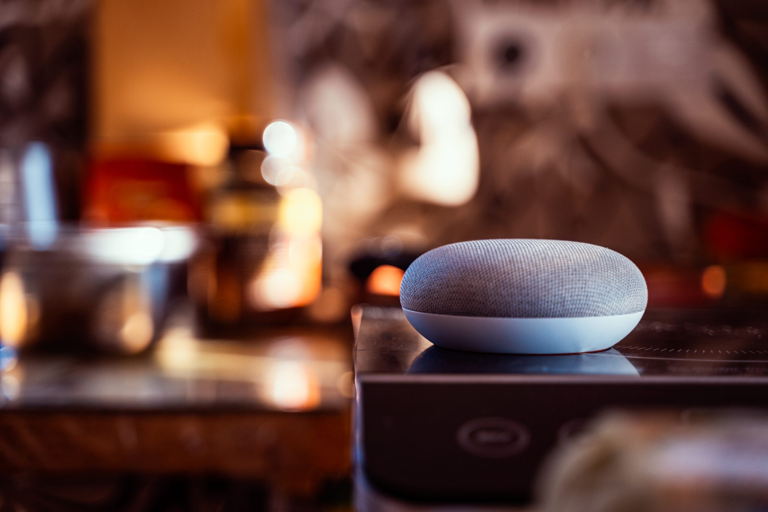 Smart Plugs
If you are new to smart technology and looking to add a level of convenience to your life, smart plugs are a great next step. You can make any outlet in your home smart with smart plugs. These products simply plug into your existing wall outlets and give you the ability to plug in any device and control it from your smartphone.
With smart plugs, you would no longer have to get off the couch to turn on a lamp, for example. Nor would you have to drive back home to make sure you turned off your hair straightener. This can all be done through a smartphone app or vocal commands to your voice assistant.
Smart Lighting
Converting standard light bulbs and switches to smart lighting systems is another simple step towards creating a smart home. Smart bulbs, such as the Philips Hue, allow you to control individual light bulbs or groups of lights from your smartphone via a smartphone app. Some brands even allow users to create "scenes" that have custom colours and levels of brightness to create personalized aesthetics and a perfect mood.
Smart switches are a great companion to smart bulbs and provide a much more customizable experience than standard light switches. With smart light bulbs alone, you're limited to only being able to control each individual smart bulb that you purchase. A smart light switch, however, allows you to control all light bulbs (smart or not) controlled by that specific switch.
Using smart bulbs and switches together is a great way to take full control of your home's lighting. Some smart lights even support schedules and routines. This allows you to automatically turn off your lights when nobody is home, which helps cut energy costs. And, of course, smart lights can be controlled through voice assistants.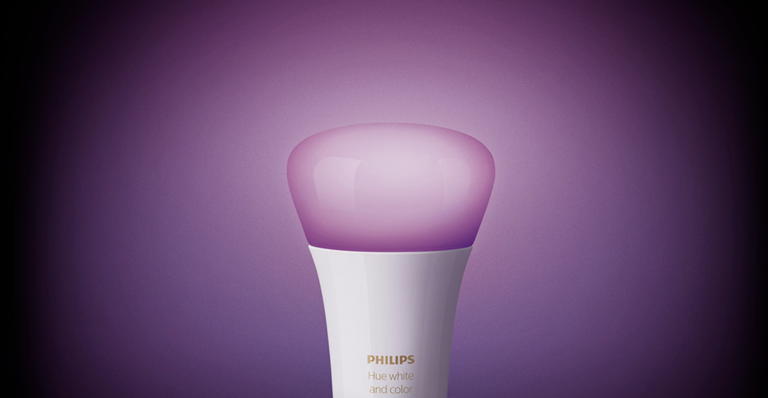 Smart Thermostats
Upgrading to smart thermostats not only delivers comfort to your home but also helps you save on energy bills. Smart thermostats allow you to set a heating schedule that's coordinated with your personal heating needs. For example, you can schedule your home to be perfectly warm when you wake up in the morning and get home in the evening. But, you can conserve energy while you're asleep or at the office by scheduling a lower temperature. If there are changes to your daily schedule, no worries. You can change your regular schedule or make quick temperature adjustments any time from your smartphone.
Creating an energy-efficient heating schedule is also simple, thanks to energy charting. Energy charting is a feature in most smart thermostat apps that tracks your energy usage and savings. This allows you to see when you use the most energy and where there are opportune areas for energy savings. With this information, making a heating schedule is simple and some apps will even provide energy-saving tips along the way. If you're curious about how much you can save with smart thermostats, Mysa has an online energy savings calculator to help you do the math!
Geofencing is another great feature found in some smart thermostats and is ideal for someone with an unpredictable schedule. Geofencing features make temperature adjustments by detecting when you come and go from your home. This eliminates energy wastage and the need to anticipate your unpredictable schedule; simply let your thermostat do all the work for you.
Ensure Smart Thermostat Compatibility
One important consideration when shopping for a smart thermostat is whether your home has low or high/line voltage heating. To ensure you purchase a device that's compatible with your heating system, read about the difference between low and high voltage heating to see what type you have. Most homes in North America have low voltage heating, however, high voltage heating is especially popular in Canada. Nest and Ecobee are popular smart thermostats that are compatible with low voltage heating systems. Whereas, Mysa is the only smart thermostat that has been designed specifically for high voltage heating.
Another important consideration is if a smart thermostat is compatible with your favourite smart home assistant. Not all smart thermostats are compatible with all smart home assistants. So, if you have a Google Home, it's important to choose a smart thermostat that's compatible with Google Assistant. This isn't a worry for Mysa, which is compatible with all major smart home assistants (Google Assistant, Alexa, Apple HomeKit, SmartThings, and IFTTT). In fact, Mysa's Smart Thermostat for Electric In-Floor Heating is the only underfloor smart thermostat that's compatible with Apple HomeKit.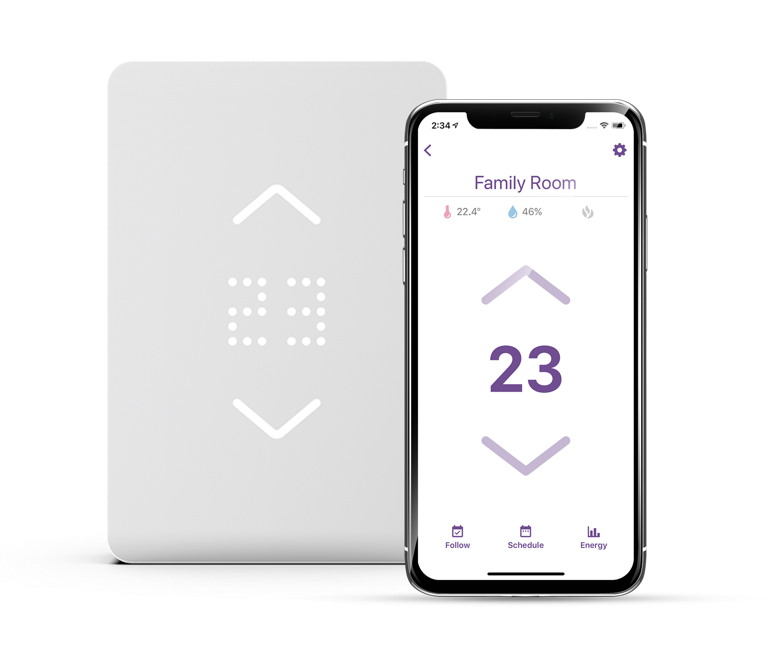 Smart Security
If increasing the security of your home is what's important to you, investing in smart security technology is a great idea. To start, consider smart cameras or locks.
Smart cameras record audio and visual content, which can be stored to view later or streamed live from your smartphone. Some devices have more advanced features like 2-way audio, motion and sound detection, CO2 and smoke alarms, and night vision. With smart locks, you can lock and unlock your door from your smartphone. Most apps even allow you to track who came and left throughout the day and enable guest access if you're expecting company.
Smart doorbells are another great product to consider. Ring and Nest both manufacture doorbells with integrated cameras that display who is at your door. When the doorbell rings, the homeowner receives an alert on their smart device. The user can then view the footage taken from the camera via the product's respective smartphone application.
For those looking to invest in more advanced systems; door sensors, sirens, and indoor motion sensors can be purchased and integrated into smart home security systems. Companies such as SimpliSafe provide a range of smart kits designed to help improve your home security.
Smart Entertainment
Starting your smart home can even be as easy as upgrading your home entertainment system. Voice assistants can be paired with surround sound speakers, such as those made by Sonos. And smart televisions can also be paired with your voice assistant, eliminating the need for remote controls. If you're a movie buff, this could be a great place to start when building your smart home.
Smart Appliances
Finally, if you are looking to simplify daily chores, smart appliances may be a good starting point. Washing machines, dryers, and refrigerators are getting smarter and can be controlled by voice assistants. There are even smart devices that can take care of vacuuming and mopping for you.
To cut down on your daily workload, a smart appliance would be a great addition to your smart home. Furthermore, if your utility company charges peak rates, you can schedule your most energy-demanding tasks for when it costs the least. Thus saving you a significant amount of money in the long run.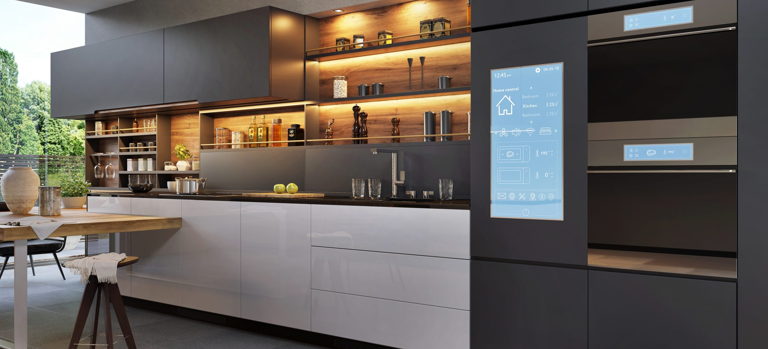 Where Do I Start?
The best approach to starting a smart home is to first establish which products will add the most value to your daily life. With the fast-growing range of choices on the market today, there has never been a better time to get started.
If you feel overwhelmed with all the options, start by trying one smart product to see how it works for you. Once you see the benefits for yourself, then maybe consider adding another device. In time, you'll have a full-blown smart home!