From British Columbia to Newfoundland and Labrador, cities all over Canada are going green.
Let's take a look at some of the most impactful environmental efforts in the Great White North. Discover what policies help protect the environment and promote economic growth, as well as some incredible incentives available to help you contribute to a greener Canada.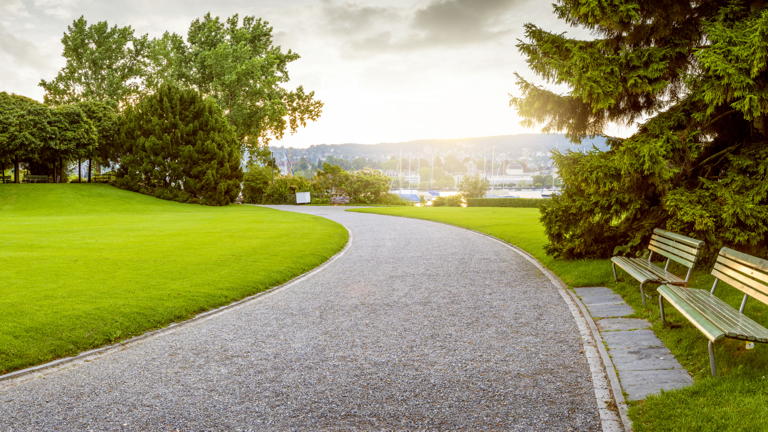 Protecting Our Environment Today, Tomorrow, and Forever
As populations continue to grow, major Canadian cities are taking action to future-proof infrastructure by using education, science, law, and some seriously smart technology.
Newly passed policies have helped to minimize greenhouse gas emissions and protect the surrounding environment. To engage residents, programs and incentives are in place that encourage sustainable energy consumption and waste management.
Slowing the Effects of Climate Change
Among the top green initiatives currently in place across Canada are city policies designed to slow climate change. For example, lawmakers in Quebec City have studied predictions of increasing "severe weather events". As a result, plans are now in place to lower the costs for businesses and homeowners trying to reduce greenhouse gas emissions.
Energy and water conservation programs in many cities incentivize reduced consumption by offering rebates on things like smart thermostats and low flow faucets. Smart thermostats can reduce the total energy consumption of any household and increase the convenience of daily life. And low flow faucets help lower household water consumption, simply by upgrading kitchen and bathroom faucets. Either option is an excellent home upgrade; especially considering potential rebates, cost savings, and ease of installation.
Vancouver is another city working hard to protect the environment. Their Greenest City Action Plan has already decreased city operation carbon emissions by 56% since 2006. Vancouver continues to model progressive action in several environmental initiatives, including becoming closer to being a zero-waste city.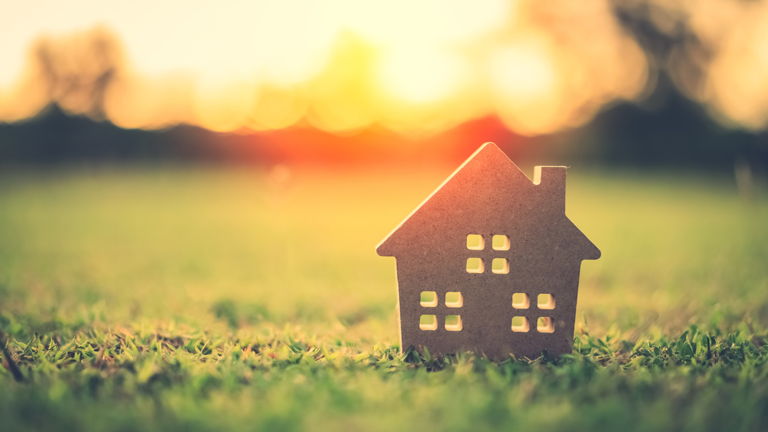 Sustainable Waste Management
Zero waste may be a ways off, but city programs are making solid progress towards educating homeowners and businesses about proper disposal. Separate bins for trash, recyclables, and compostables make it easy to make the right choice. And recycling centers offer safe disposal of things like batteries, oil, and large furniture.
"British Columbia is proud to be a leader in sustainable environmental management" and is currently on a city-wide mission to reduce solid waste to 350kg/person annually.
Reducing Energy Consumption
With only so much available energy, it's become imperative for Canadians to reduce their regular energy consumption and turn to renewable energy sources when possible.
Canada is "already one of the cleanest countries in the world when it comes to electricity generation" with 80% "generated from sources that don't harm the environment".
Of course, that doesn't stop Canadians from wanting to do better. Take Victoria, BC as an example. This city has a plan in motion that will help it transition from fossil fuels to 100% renewable energy by 2050!
City-sponsored incentives exist to help homeowners and businesses install solar panels, geothermal heat pumps, and smart automation to further reduce individual energy consumption.
Also, rebates and grants are available country-wide for new smart technology, including smart appliances, smart thermostats, and smart lighting. Smart products automate energy consumption, which helps us use less energy every day without even thinking about it.
For example, home heating, including high voltage baseboard heating, accounts for 60-70% of a home's total electric bill. Installing a smart thermostat allows homeowners to reduce energy consumption significantly by creating a custom heating schedule. Scheduling your thermostat to lower the temperature at night and when rooms aren't in use can make a big difference. Many smart thermostats, like Mysa, also include energy charting features. This helps homeowners and businesses track their energy use, pinpoint energy drains, and ultimately develop better practices. And smart thermostats are just one example of how to reduce your energy consumption at home.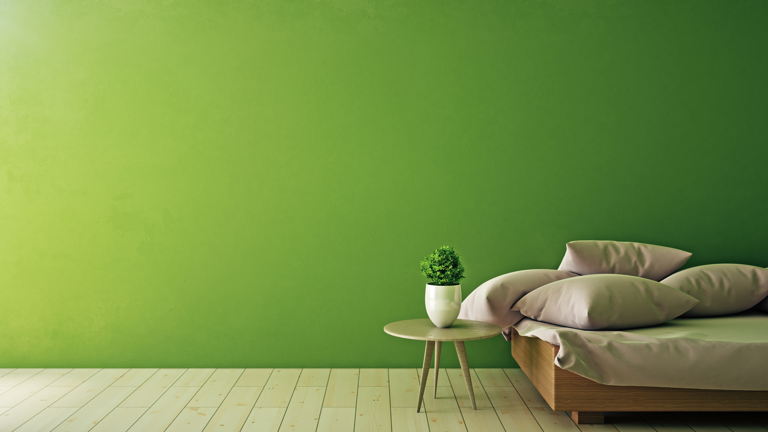 Clean Air and Water
Canadian cities are also concerned about human impact on the natural environment. Green initiatives work to protect both air and water quality and to limit impact on wildlife, vegetation, and other natural ecosystems.
For example, pesticides are among the most significant threats to our natural environment. Provinces like British Columbia have passed new amendments to their IPM Regulation to control the residential and commercial use of chemicals in landscaping and pest management. At a federal level, pesticide control is managed by Health Canada's Pest Management Regulatory Agency.
Promoting Economic Growth
The positive impact of going green has been measured across almost all city efforts, including job creation.
Alberta can attribute $850 million in economic growth to investments made in energy efficiency, with an additional $692 million saved from energy savings and emission reductions.
Canadians are answering the increasing demand for green solutions with new products, services, and businesses. In Toronto, the green sector already employs more than 29,000 people, and those numbers continue to grow. Mysa is proud to be a Canadian-run green business with headquarters in Newfoundland and Labrador.
Ontario recently committed "$325 million to the Green Investment Fund for projects that will fight climate change, grow the economy, and create jobs." These funds will help reduce home energy consumption, increase the number of electric vehicle charging stations, retrofit social housing developments, and provide education to businesses and indigenous communities about climate change and emissions.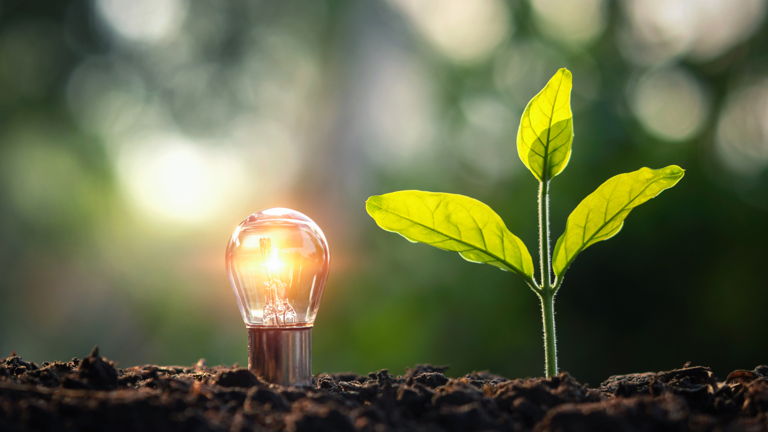 Incentives to Go Green
Cities offer several rebates, grants, and low-interest loans to help make going green really easy. Incentives to reduce home energy consumption are available countrywide since they're a quick and impactful way to make a significant individual change.
Energy Audits & Smart Thermostats
Looking for ways to start improving your energy efficiency? A home energy audit is a great first step! Many cities and electricity companies offer energy audits for free, which help pinpoint areas of improvement in your home. Use this information to decide what home upgrades will keep your home warmer without using extra energy. Some possible projects include upgrading your home's insulation and resealing windows, doors, and basements.
One of the most popular home energy retrofit solutions that cities incentivize is the installation of smart thermostats. You can usually find available rebates on your municipality's and energy provider's websites. But be sure to choose the right smart thermostat for your home heating system as they're not all cross-compatible. For example, Mysa currently has two products – a smart thermostat for baseboard heating and another for electric in-floor heating. If you have one of those two heating types, make sure to check out what rebates available for Mysa products.
Green Roofs
Another big incentive available in Canada is for homeowners and business owners who choose to install a green roof. Green roofs are designed to grow foliage, flowers, and even edible plants on the top of a roof. These unique roof designs not only look great, but they also keep the interior of a building cooler, thus reducing energy consumption.
Green roofs aid in the efficient management of stormwater, improve air quality, create new habitats for wildlife, and help to reduce greenhouse gas emissions. Toronto residents and businesses may be eligible for a grant of up to $100/square metre installed.
Solar Energy Systems
Many Canadian cities offer incentives for installing solar energy systems. In Quebec, residents can take advantage of the RenoVert Tax Credit for renewable energy projects. This includes Solar Photovoltaic systems, Solar Thermal systems, wind power, and more. The credit amounts to 20% of the total system cost, including installation, topping out at a whopping $10,000. With that kind of incentive, it's hard to find a reason not to go green!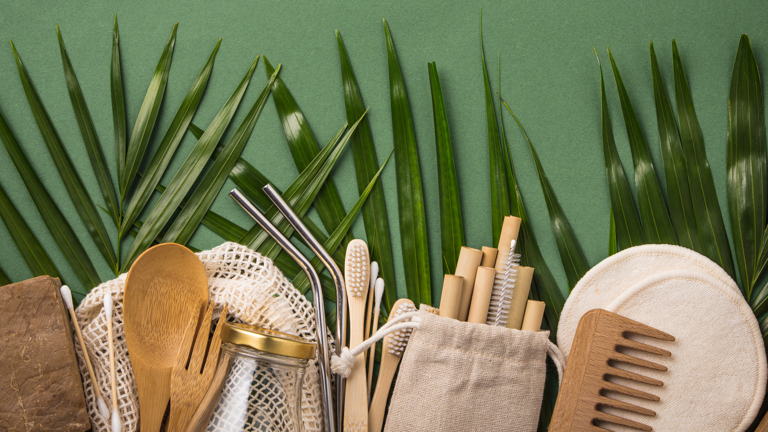 Modeling Good, Green Behavior
Perhaps the biggest reason Canadian cities are going green is to normalize healthy, green living. Government officials know that the frequency citizens are confronted with green decisions directly correlates to more actionable green behaviour.
For example, recycling bins placed next to trash cans in parks and other public spaces reminds someone with an empty bottle to recycle. With time, this becomes a learned behaviour and people begin to make green decisions without even thinking about it.
Smart automation is a relatively new green behaviour, but one that's quickly growing. Cities use automation to manage water consumption, energy usage, and so much more. TakeCHARGE is a popular Canadian program that offers rebates to businesses and homeowners on purchases of heat pumps, insulation, energy audits, smart thermostats, occupancy sensors, LED wall packs, and high-performance showerheads.
Canada is Going Green
Canada is already a world leader in green initiatives, including renewable energy and sustainable building. And it keeps getting greener!
Every day Canadian cities are enacting new policies, launching programs, and introducing incentives to help citizens live green. With each initiative, Canada is becoming a healthier, more productive, and more sustainable place to live.
Interested in doing your part? Contact your city to learn more about their green plans and how you can help.