There's no one-size-fits-all solution when it comes to smart thermostats, but which ones work best with Apple HomeKit? For low voltage systems, the best option for HomeKit is the Ecobee 3 Lite. For high voltage, go for the Mysa Smart Thermostat. But why do we need different thermostats?
Your Heating System Matters
In North America, there is one big split between how you heat or cool your home – low voltage and high voltage thermostats. Furnaces and other central-air based systems (low voltage) make up the vast majority of installations all over the continental United States and Canada, a total of 90% American and ⅔ of Canadian households. These range from natural gas, propane, oil, to wood furnaces. The alternative to this is electric heat of some sort – baseboards, in floor, fan-forced or many others. These are called line or high-voltage systems. Depending on what you have in your home makes a huge difference in what kind of thermostat you should install.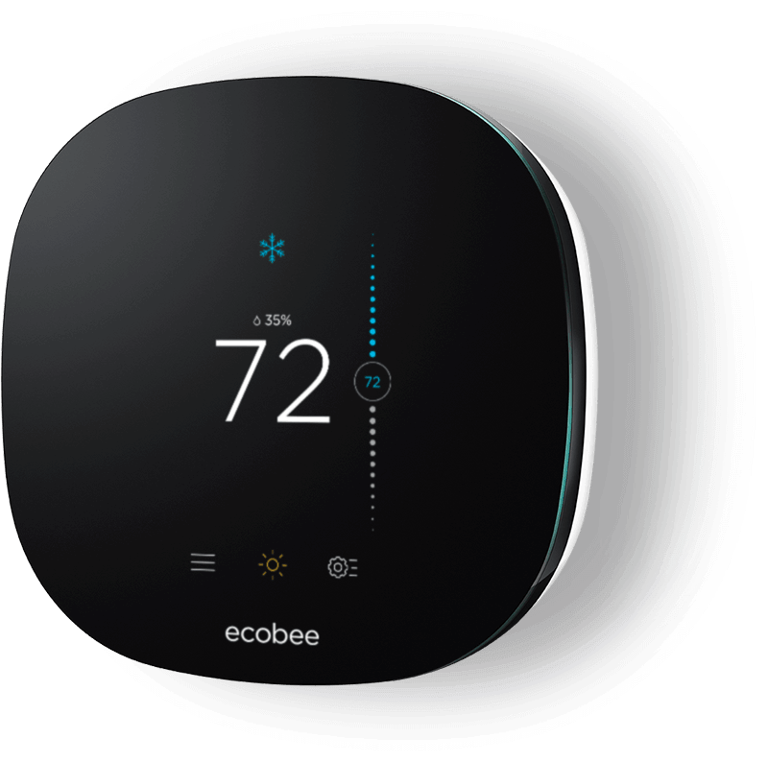 Low Voltage: Ecobee 3 Lite
While it's not the latest Ecobee model on the block, it still stacks up well against the Alexa-focused Ecobee 4. The Ecobee 3 lite is a re-envisioned version of model 3, stocked with support for additional room sensors, smart learning, and schedules that optimize your energy use. It's compatibility with all sorts of low voltage (24V) systems and comes fully stocked
Everything is app controlled and integrates seamlessly within the HomeKit interface, which allows voice control through Siri. While other options exist on the market, none are as comprehensive and intuitive as the Ecobee 3 Lite.

High Voltage: Mysa Smart Thermostat
The Mysa Smart Thermostat is the premiere smart option for electric heat. Before Mysa, there were no fully featured options on the market for high or line voltage heating systems. Mysa uses smart phone apps to control your electric heat from anywhere and can connect natively with Google Home, amongst other smart home systems. Advanced design and control leads to energy savings and lower utility bills – which you can keep track of with in-app energy charting. Mysa is the one true smart option for baseboard, electric heat.