Amazon's Alexa Echo devices make it easy for anyone in any living situation to take advantage of new smart home luxuries. Homeowners with multiple rooms, tiny houses, and even rural properties can all benefit from the voice assistant and her compatibility with smart home devices like smart lighting, smart thermostats, smart security, and more. And because few of these devices require permanent installation, even renters can take advantage of the many benefits of smart living.
Setting up most compatible devices with Alexa Echo is quick and easy. Most devices require minimal installation, making them a breeze to get set up – even for those of you who aren't too technological savvy.
Amazon offers a variety of Alexa Echo devices to fit your home, needs, and budget. Below are just a few of the Alexa Echo devices you can choose from and their embedded features: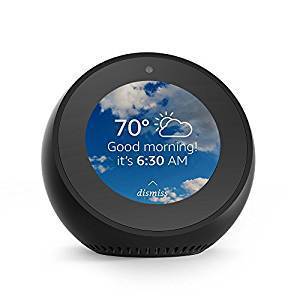 Amazon Alexa Echo Spot
Alexa voice recognition assistant

Built-in video capability

Hands-free video calling

Built-in speaker

Manage compatible devices including security, smart thermostats, lighting, & more!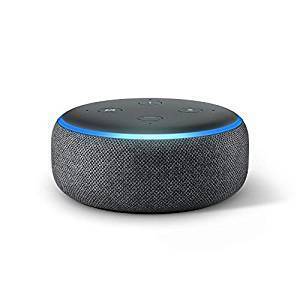 Amazon Alexa Echo Dot
Alexa voice recognition assistant

Built-in speaker

Hands-free calling

Manage compatible devices including security, smart thermostats, lighting, & more!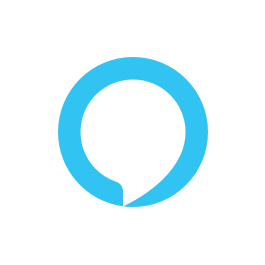 Amazon Alexa Echo Input
Alexa voice recognition assistant

Add Alexa to any quality speaker you already have (great for audiophiles!)

Manage compatible devices including security, smart thermostats, lighting, & more!
Alexa Echo devices easily pair with a wide variety of compatible smart home devices to simplify and improve your life. As you use your Alexa Echo, Alexa will learn and adjust to your behaviors, preferences, and daily patterns to help you reach that balance.
Additional Features Include:
Alexa Guard. Your Alexa Echo device will send you alerts about your compatible devices when you're not at home and can continue running them systematically to deter burglars when you're on vacation or stuck at work later than usual.

Whisper Mode. Set your Alexa Echo device to Whisper Mode, allowing you to give your commands in a softer voice in the evenings, before your morning coffee, and when your children are sleeping.

Alexa Routines. Alexa Echo devices strive to make your life easier in many ways. You might create a routine where the words, "Alexa, good night" triggers your Alexa Echo to remind your kids to brush their teeth and 10 minutes later, read a bedtime story followed by soothing music. Or, the phrase, "Alexa, I'm leaving for work" can prompt Alexa to recite the day's weather, real-time traffic on your commute ahead, turn off the lights and coffee pot, set your smart thermostat 10 degrees lower, and remind you to grab your lunch bag out of the refrigerator. The opportunities are endless!
Smart Home Devices to Pair with Your Alexa Echo
As a market leader, Amazon's Alexa Echo offers one of the widest variety of compatible smart home devices that can all be voice controlled with the built-in Alexa voice assistant.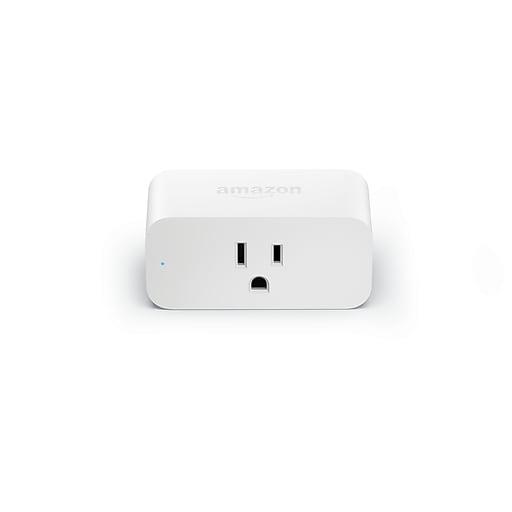 Smart Plugs
If you're just getting started with smart home technology or looking for easy add-ons to further improve your smart life, smart plugs are definitely one of the simplest and most impactful choices.
Smart plugs make it possible to turn any electronic you already have into a smart device to be controlled by your Alexa Echo. Simply plug the smart plug into your electrical outlet and plug in any lamp, fan, TV, stereo, exercise equipment, or other electronic you'd like to control. Smart plugs make it possible to use your Alexa Echo device to turn not so smart devices on and off and automate them according to your schedule.
Check out the easy Amazon Smart Plug or the Eco4life WiFi power strip for indoor electronics and the iHome ISP100 plug for outdoor electronics like Christmas lights and patio entertainment.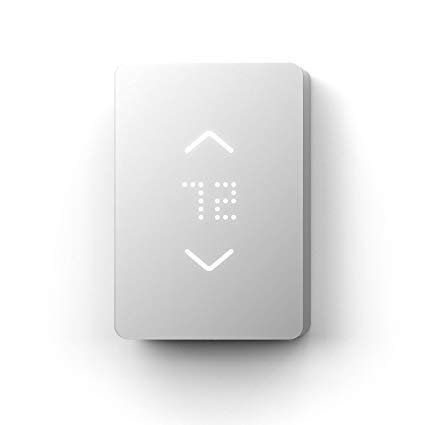 Smart Thermostats
Smart thermostats make life easier and help you save. With this smart upgrade, you can control your home heating or cooling from anywhere on your phone. Plus, many smart thermostats can be paired with Alexa smart home devices for even more convenience. 
When choosing a smart thermostat, compatibility is important. Make sure to find one that works with your home heating or cooling system, and your preferred smart assistant. Luckily, whether you're looking for Alexa air conditioner control or Alexa heating control there's a smart product for you. 
Alexa Home Heating Control 
Home heating systems can generally be broken down into two categories: 
Central HVAC systems controlled by low voltage thermostats

And electric HVAC systems controlled by line voltage thermostats. 
Furnace heating, forced air, ducted heat pumps, and boilers are all central HVAC systems. If you have central home heating, Nest or ecobee are smart thermostat options worth considering. Both are low voltage smart thermostats that work with a variety of central systems and are compatible with Alexa. 
Baseboard heaters, fan-forced heaters, in-ceiling radiant heat, and electric in-floor heating are all examples of electric heating systems. If you have electric heating, check out Mysa for Baseboard Heaters or Mysa for In-Floor Heating. (All Mysa products work with Alexa). 
Note: Ductless mini split heat pumps are also electric heating systems, but are controlled by IR signals. So, instead of a traditional thermostat wired into a wall, they're controlled by a handheld remote or a smart mini split controller (a.k.a. smart mini split thermostat). There will be more about mini splits in the next section about air conditioners.   
Alexa Air Conditioner Control 
If you'd like smart air conditioning control using Alexa, consider a smart thermostat for AC. Again, it's important to choose a product that's compatible with your specific air conditioner, which will depend on if you have ducted or ductless air conditioning. 
Ducted air conditioners are central systems with one main power source and ducts throughout a home that distribute air. Nest or ecobee smart thermostats are also compatible with ducted air conditioners and work with Alexa to give you Alexa air conditioner control. 
Ductless air conditioners are zoned systems, so you may have multiple ductless air conditioners throughout your home. Mini splits, window AC units, and portable AC units are all examples of ductless air conditioning. For these systems, you'll need a smart AC controller that's compatible with Alexa. For example, Mysa's Smart Thermostat for AC and Mini Splits is compatible with ductless systems and works with Alexa. 
If you own a ductless mini split heat pump, a smart AC controller will give you smart control of both your mini split's heating and cooling.
---
By connecting your smart thermostats to an Alexa Echo device, you'll have hands-free voice control of your comfort at home. If you feel a chill, you can simply say "Alexa, turn up the heat". Or you can use Alexa air conditioner control to cool down after a hot summer day. You can even add your smart thermostat to your smart home themes and take advantage of smart multi zone control.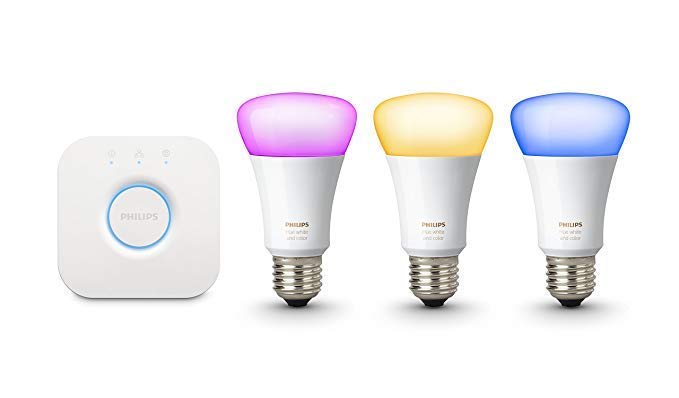 Smart Lighting
Using an Alexa Echo device, you can pair compatible smart light bulbs and fixtures to your smart home system. Smart light bulbs are energy efficient and long lasting to save on electricity and maintenance and are also available in dimmable, single color, and color changing options.
Paring smart lighting and smart thermostats to your Alexa Echo smart home system is a great combination to automate your routines and truly make life easier. They'll also work together, systematically adjusting the smart thermostat to a lower temperature when more lights are turned on.
It's easy to switch out existing light bulbs for new smart bulbs and begin using Alexa Echo voice commands to control them immediately. Your Alexa Echo device will learn your lighting preferences and patterns and adjust according. You can also set automations and zoning to automatically control lighting by your schedule and most-used rooms. The Philips Hue is one of the most popular smart lighting options currently compatible with Alexa Echo voice control.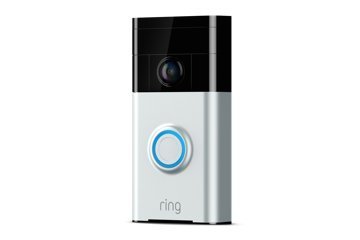 Smart Security
Homeowners and renters in neighborhoods, cities, and high crime areas find smart security devices to be a highly valuable add-on to their Alexa Echo smart home systems. The popular Ring Doorbell (also made by Amazon) provides 24/7 video surveillance and motion detection of your front porch to prevent break-ins, watch for package deliveries, and even communicate with friends and family if they stop by while you're away.
Whenever the doorbell is rung or motion is detected, the connected device will alert your Alexa Echo and app, no matter where you are. These doorbells are installed just like any ordinary doorbell and can be switched out with your existing doorbell in minutes.
For increased security, you might also consider adding Alexa Echo compatible indoor cameras. The Blink camera provides motion detection and live-streaming in addition to voice control with any Alexa Echo device. If you do choose to install any video security system, be sure to choose an Alexa Echo device with video capability like the Alexa Echo Spot or Alexa Echo Show.
Some of these systems are free, but some also come with monthly fees and tiered rates depending on the level of security and smart features you want.
Set Smart Home Zones and Scenes with Alexa Echo
Many compatible smart devices like smart plugs, smart light bulbs, and smart thermostats offer zoning options to control multiple areas of your home with a single voice command or routine. Instead of telling your Alexa Echo voice assistant to have the smart thermostat lower the temperature in each bedroom individually, a zoned command makes it possible to tell Alexa to lower the multi zone thermostat temperature in all bedrooms at once.
Alexa Echo's scene setting capability also makes it possible to create unique settings to control multiple devices and zones with a single command. For example, you might create a dinnertime scene that dims smart lighting, instructs your smart thermostat to turn up the heat, and begins your dinnertime playlist on your kitchen smart speaker.
Learn more about smart home automations here >>
Amazon's Alexa Echo devices are widely compatible, providing you endless options to make your home, and your life, a whole lot smarter. Tell us about your smart home plans in the comments section below!