Are you struggling to find the perfect holiday gift for someone? Well, Mysa is here to help! We've been surfing the net and have 11 smart gift ideas. Our Smart Holiday Gift Giving Guide was designed to help you find the perfect gift for anyone in your life. Whether you're shopping for a DIY homeowner, fitness enthusiast, or someone who values style, we have some suggestions for you!
So, let's get to it. Here is a list of 11 smart holiday gift ideas (in no particular order):
Smart Home Tech
Is the person you're shopping for a homeowner who would appreciate the convenience of smart technology? Maybe they're a homeowner who loves a new DIY project? Whether they're a smart home enthusiast or new to smart technology, we have some suggestions that they'd love.
1) A Smart Thermostat
At Mysa we're passionate about technology and saving energy. So, of course, a smart thermostat is part of our list. What better way to show someone you care than by gifting them the power to reduce their home energy bill year-round? Everyone can appreciate the convenience of controlling home heating from their smartphone, as well as all of the energy-saving features. Plus, it's a great style upgrade. A smart thermostat is truly a gift that keeps on giving.
The ideal device for whoever you're shopping for will depend on their home's heating system.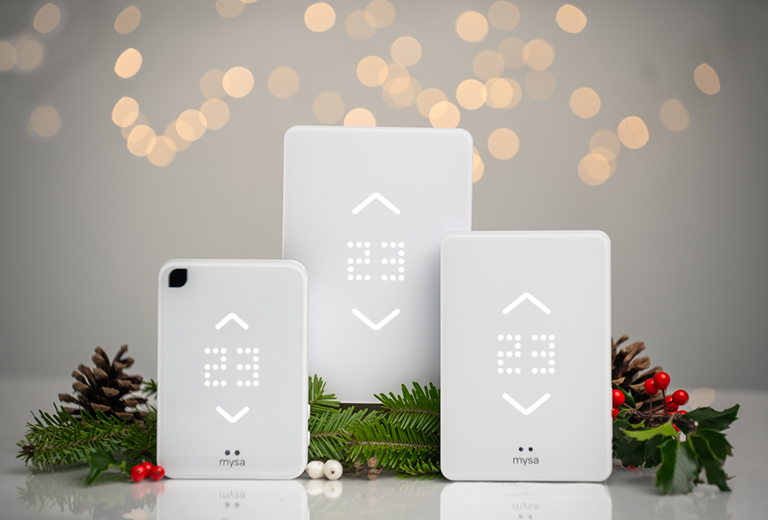 For line voltage electric heating or cooling, Mysa is a great option. We have products for electric baseboard heaters and in-floor heating. And we're working on a new product that controls window, portable, and ductless mini-split heat pump AC units.
If the person you're shopping for has low voltage heating (ex. a furnace), some options are Ecobee and Nest. For more information on finding the perfect smart thermostat check out this blog.
2) A Smart Security Camera
Think the person you're shopping for would like to add an extra level of security to their home? If so, a smart camera would be perfect to place under the tree. These devices record audio and visual content, which can be stored for later review or streamed live from your phone or tablet.
Different models have different features; many of which include 2-way audio, motion and sound detection, CO2 and smoke alarms, and night vision.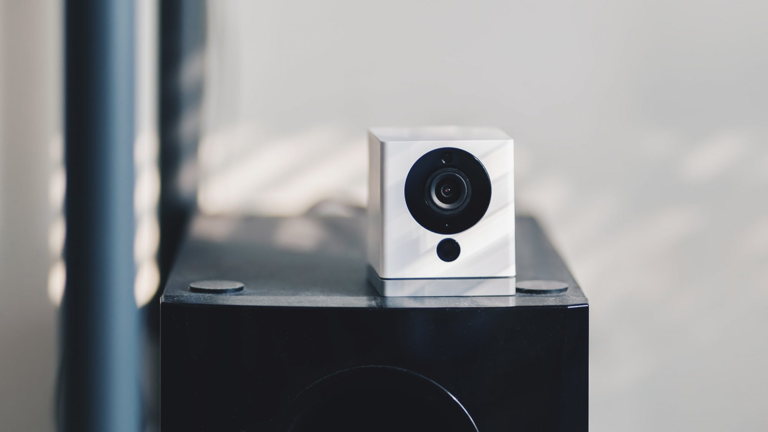 The Wyze Cam V2 is a smart camera that we really like; Ebitcam and Srihome are also great options.
3) A Smart Speaker
A smart speaker is a great idea for someone who is looking to better organize and automate their life. From a simple vocal command, a smart speaker can tell you the weather, play music, adjust your home's lighting or temperature, or even order a pizza. It's pretty much a digital personal assistant.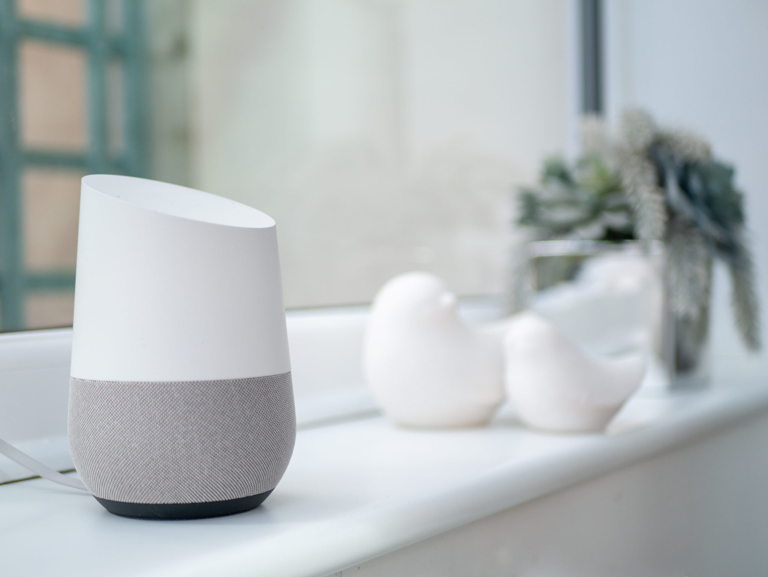 If a smart speaker sounds like the right gift for who you're shopping for, the most important consideration is what voice assistant they prefer. The most popular options would be Alexa, Siri, and Google Assistant. A smart speaker option for each would be Amazon Echo for Alexa, Apple Homepod for Siri, and Google Home for Google Assistant.
4) Smart Lights
If you know someone who has or is just starting a smart home, smart lights are a great idea. In addition to being more energy-efficient than regular incandescent bulbs, smart lights can be controlled from a smartphone app or voice assistant. Many even have motion detection!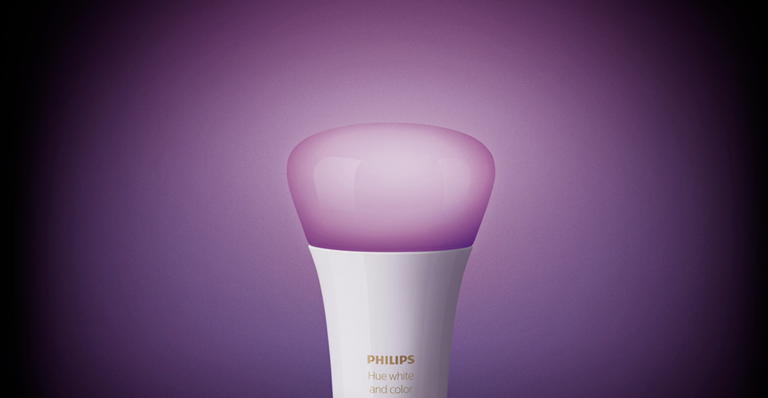 Some great smart light options include Wyze, Philips Hue, and Sengled.
5) A Smart Lock
If you're shopping for someone who's always losing their keys or trying to remember if they locked their door, a smart lock might be just the thing they need. Rather than reaching for a set of keys, they could lock and unlock their front door from their smartphone! If they have company staying over, they can turn on guest access (much better than having to make keys). And it's even possible to monitor who came and left throughout the day from the app.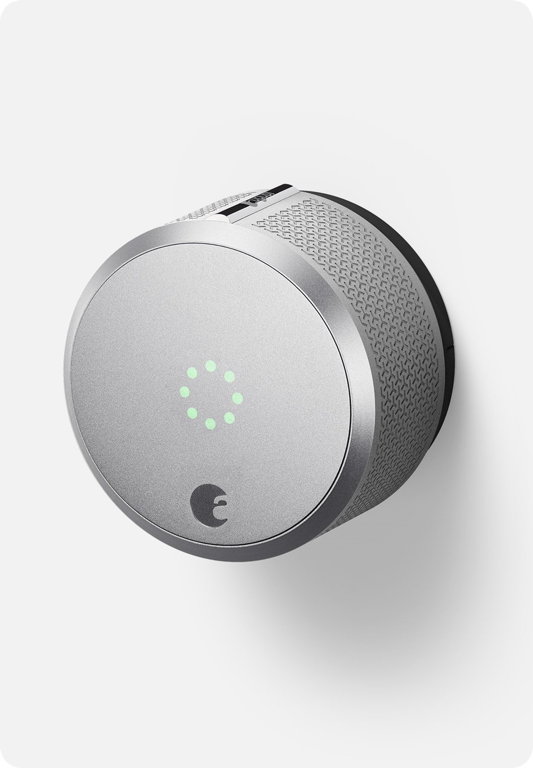 Think you know someone who would like a smart lock? August Smart Locks, Nest X Yale Lock, and Schlage Sense are some options that are worth looking into.
Smart Fitness Tech
Does the person that you're shopping for spend a lot of time at the gym? Do they enjoy finding new ways to help them sweat? If you're shopping for a fitness enthusiast, here are some smart gift ideas that they may enjoy.
6) A Smart Water Bottle
That's right, even water bottles are getting smarter these days. A smart water bottle is great for someone who's active. It encourages you to drink water and helps you meet your fitness goals. These bottles track every sip that you take and even remind you to drink water throughout the day. With this handy smart product, you're sure to always be perfectly hydrated.

Two options worth considering are the HidrateSpark and the Ozmo Smart Bottle.
7) A Smart Jump Rope
Smart fitness accessories are a great idea for a fitness enthusiast who already seems to have everything. One smart accessory that stood out to us was the Tangram Smart Rope.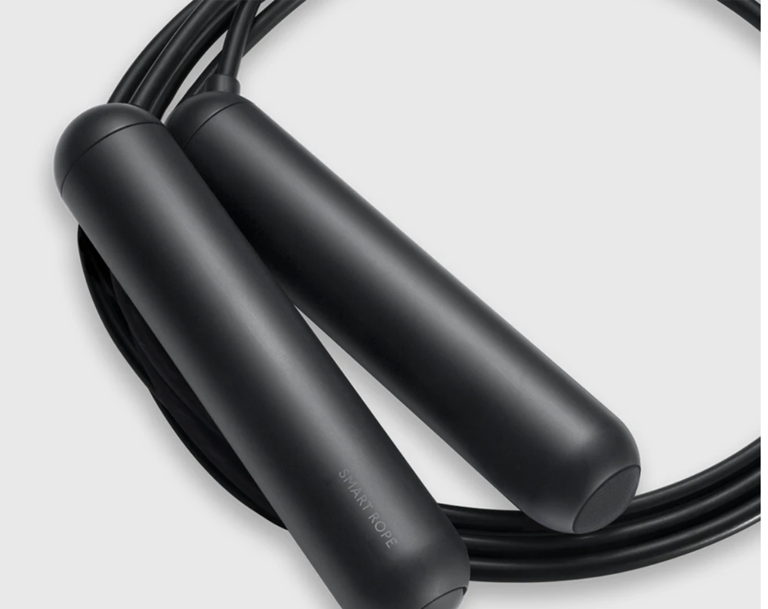 The fact that this jump rope is able to store workout data is pretty impressive itself. The rope connects to Tangram's Smart Fitness app, so you can track the length of your workout, how many calories you burned, and it allows you to select recommended training programs. But, on top of all that, this rope can display fitness stats right in front of you in mid-air thanks to LED lights! This is a gift definitely worth considering if you know someone who likes to sweat.
8) A Smart Fitness Roller
Another accessory that a fitness enthusiast might enjoy is a fitness roller. But, instead of giving someone a regular foam roller, consider a smart option. The Hyperice VYPER Fitness Roller has built-in, high-intensity vibrations to really help you loosen-up.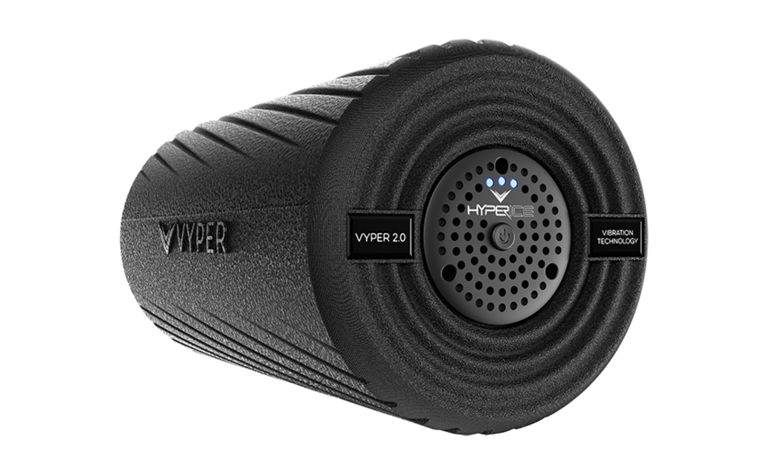 Who wouldn't love a fitness roller with massaging vibrations to warm-up faster or relax after a workout?
Smart Apparel Tech
Is the person you're shopping for really into style? Do they put a lot of thought into what they wear? Do they keep up with the latest fashion trends? Sounds like you're shopping for a style enthusiast, and we have some suggestions to smarten their wardrobe.
9) A Smart Jacket
Levi's® and Google teamed up to create this next item on our list – a smart jacket.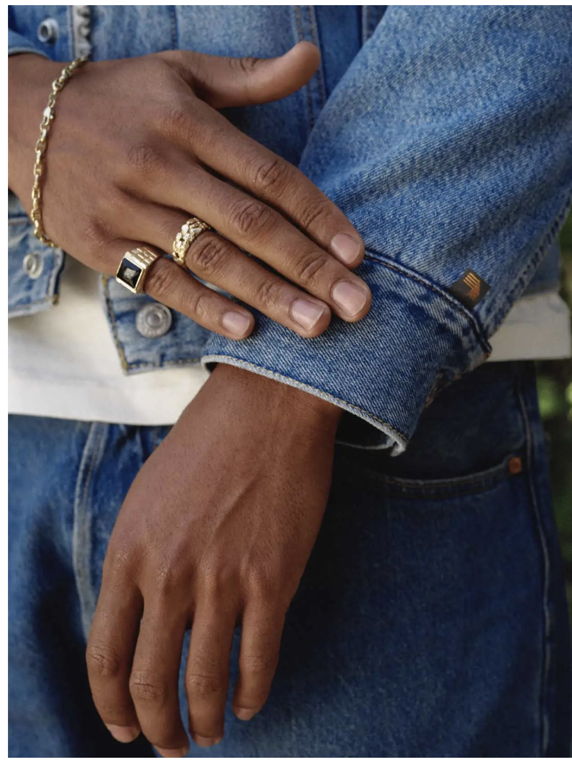 A series of Levi's® jackets have incorporated JacquardTM technology powered by Google. This allows you to take photos, listen to music, and answer phone calls from your jacket sleeve! Also, no more worrying about losing your phone or jacket. The jacket's 'Always Together' feature sends an alert if you happen to leave your jacket or phone behind. Sounds like a pretty sweet way to help upgrade someone's style this holiday season.
10) A Smartwatch
We think just about every style enthusiast would appreciate a smart accessory. A smartwatch does a lot more than just tell time. Smart features like phone notifications, fitness tracking, GPS, voice messaging, safety alerts, and music control all certainly come in handy. It's kind of like wearing a smartphone on your wrist.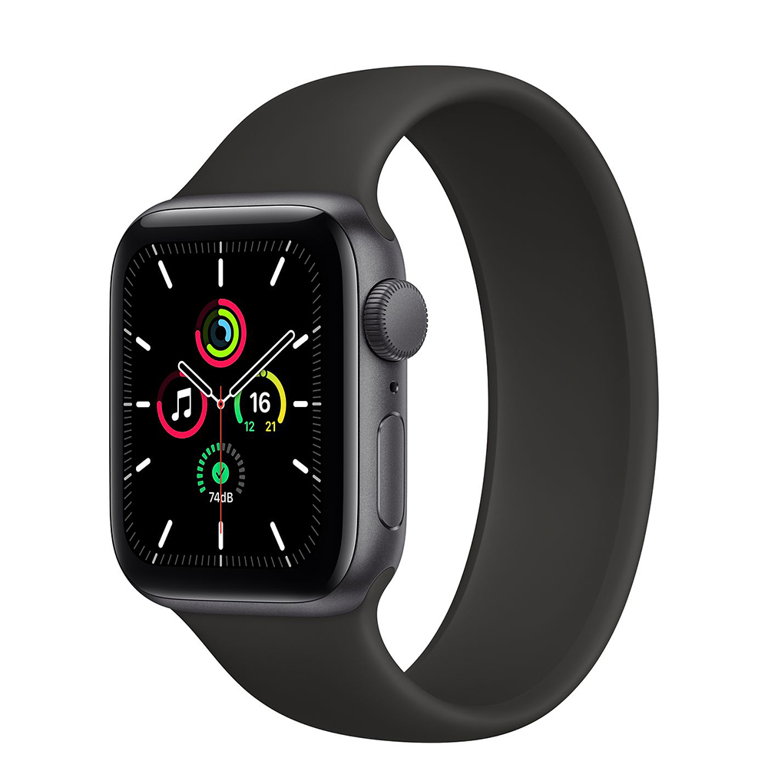 Think a smartwatch would make a great gift for someone that you're shopping for? Apple Watch, Fitbit Versa, and Samsung Galaxy Watch all have great reviews.
11) Smart Sunglasses
Finally, we have reached the last (but not least) item on our list – a pair of Bose Frame Audio Sunglasses. We know it's winter, but the idea of a pair of smart sunglasses was so neat that we just had to include it.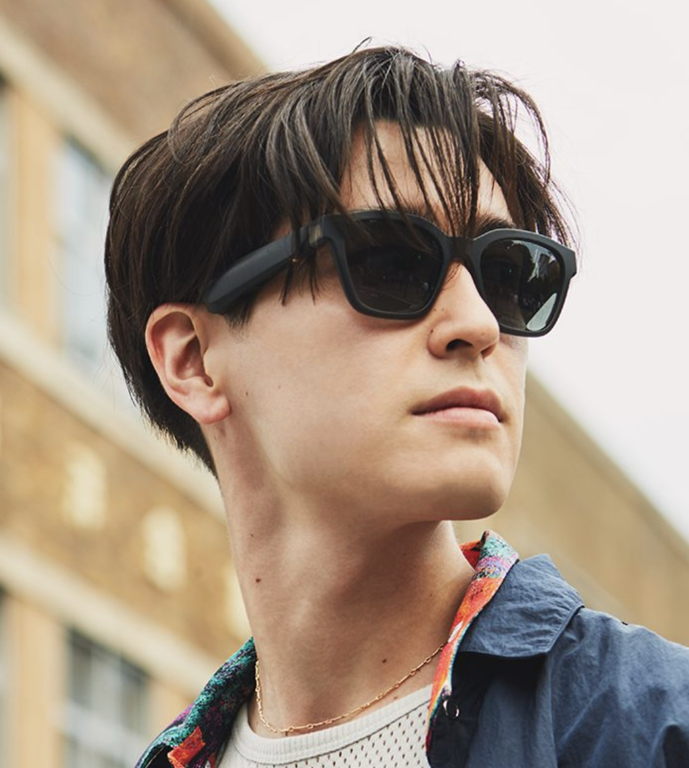 Aside from being a pretty stylish pair of glasses, these shades let you listen to music and phone calls without using headphones or earbuds. The electronics are discretely built into the temples of the glasses! Bose's AR technology helps you experience top-notch sound quality while the people around you hear almost nothing. Now that's a gift worth giving.
And That's a Wrap!
We hope you saw an idea or two to help with your holiday shopping! If there are any products that you think should have made our list, please share them in the comments section below. We'd love to hear what's on your wishlist this holiday season : )