Like, really happening.
Mysa's first major production run is finally underway. With all major electrical and consumer certifications and testing complete, we've officially moved into mass production and will be shipping out 500 units per week. A team consisting of CEO Josh Green, Software Lead Dan Cook, Hardware Lead Howard Rideout, and Electrical Engineer Dann Demetre just returned from our manufacturer to supervise the assembly, programming, and testing of the first batch.
What does this mean? It means that we're just mere days away from the first shipment of Mysas!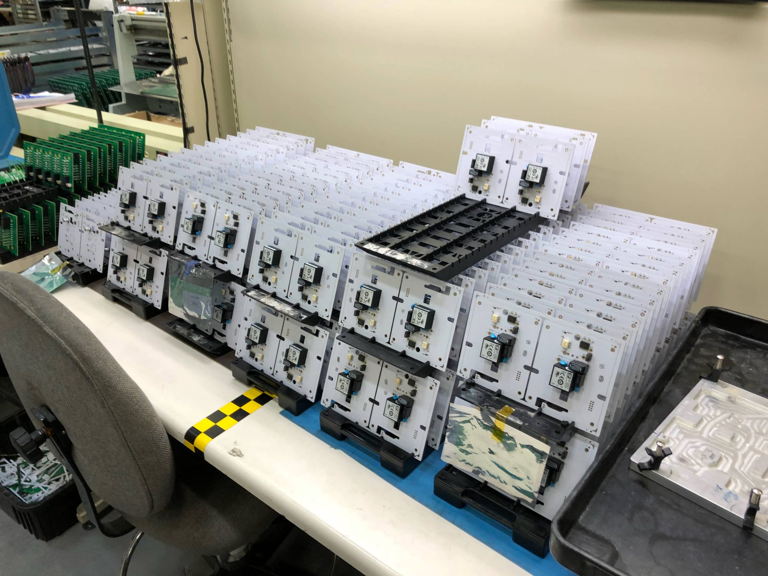 They live! Here's a bunch of Mysa power boards.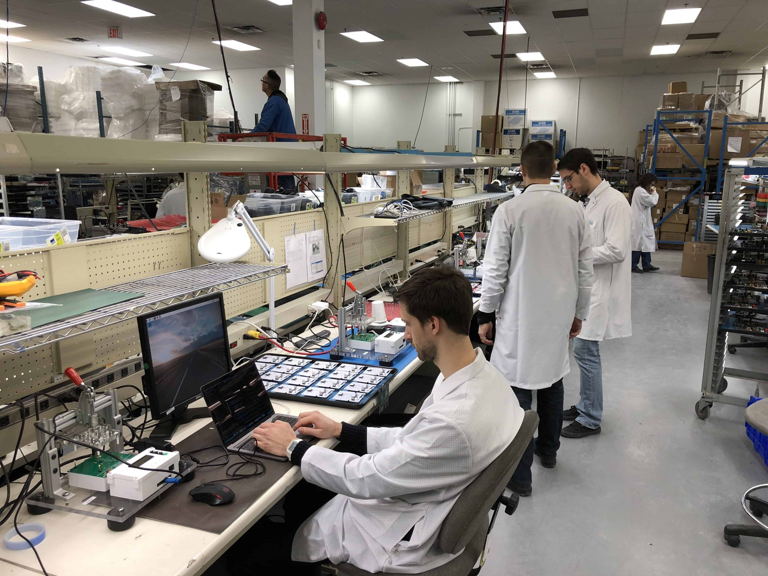 Some of the team hard at work double checking every Mysa.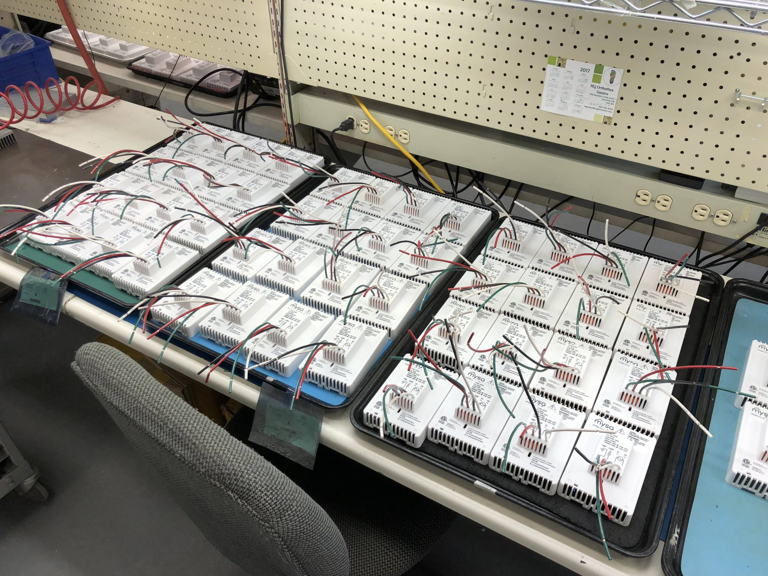 After manufacturing, the next step is shipping the Mysas and getting into your hands and homes. Here's the latest on that:
Canadian Shipping
We expect to be shipping our first Canadian pre-orders during the week of February 26th! They'll take between 2 and 5 business days (on average) to arrive.
US Shipping
Due to a temporary supply issue with US certified components, the first US pre-orders have been pushed back just a little to a mid-late March shipping. We are doing everything we can to expedite the process. We apologize for any inconvenience and are really excited for you to meet your Mysa.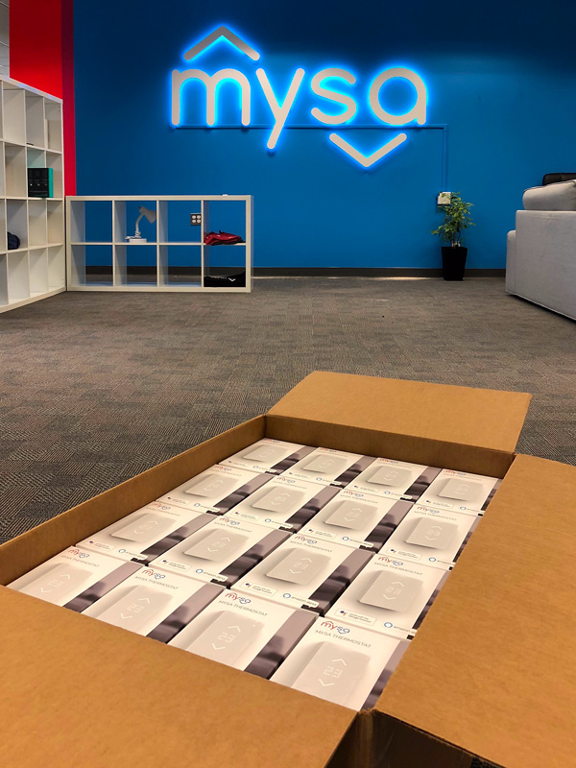 The first master carton of 64 Mysas.
This is only the first step. We'll still be adding features and working to make Mysa the best smart thermostat it can possibly be on the day the first customers receive them. If you think Mysa might be what your home is missing, check out our compatibility checker here and our pricing here. We can't wait to help make your home heating experience greener, easier, and a whole lot smarter.