St. John's, NL — On Tuesday, February 24, 2020, Newfoundland-based smart-home tech company Mysa Smart Thermostats welcomed the Honourable Bernard Davis, Minister of Tourism, Culture, Industry and Innovation as part of NL Tech Tour 2020.
The Minister's tour of Newfoundland and Labrador-based tech companies underscores the Provincial Government's support of innovative and entrepreneurial companies that create new jobs and opportunities while fostering innovation in the province's economy. "Our government's vision of improving energy efficiency is very much aligned with the innovative abilities of Mysa through our Energy Efficiency Loan and Home Energy Efficiency Loan Programs. We are proud supporters of Josh and Zach, who are great examples of this province's business lifecycle, having built their company from their parents' house to one of North America's most popular smart home platforms," shared Minister Davis.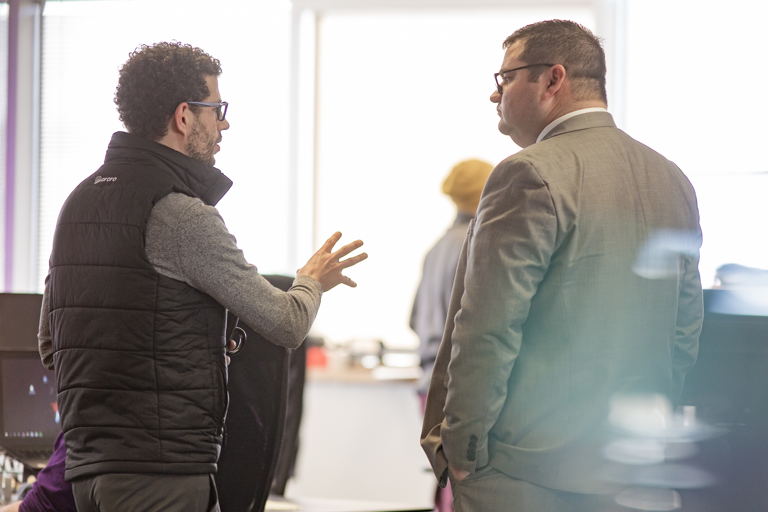 Named one of Canada's Most Innovative Companies (CIX Top 20 Early) by the Canadian Innovation Exchange in 2019, Mysa is one of only 10 Canadian companies to have been invited to participate in the prestigious Lazaridis Institute's ScaleUp Program, bringing together Canada's most promising growth-stage tech companies for scalable growth mentorship. With smart thermostats for electric baseboard and in-floor heating currently in-market, Mysa is poised to announce its newest product in Spring 2020.
"Innovation has always been at the heart of what we do and we're grateful for the Province's continued support," shared Josh Green, Mysa Founder and CEO. "Our BrightNL Pilot Program Demand Response Pilot aligns with TCII's mandate to promote home energy efficiency. Our goal is to continue creating smart energy products that empower our customers to save energy, reduce their electricity costs, and help us build a connected, sustainable, and energy-responsible future."
Mysa Smart Thermostats (aka Empowered Homes) evolved from a solar-powered heater made from a recycled pop can — Joshua Green's final Mechanical Engineering assignment as a student of Memorial University in 2014. Six years later, Josh and brother Zachary's (Co-Founder, COO, and fellow Engineer) diverse team is growing at warp speed (#nerds), as is their range of energy-saving line voltage smart thermostats for electric heating. Keep watching Mysa in 2020 as they continue making change comfortable by adding new products to help customers save energy and reduce their electricity bills.
To learn more, visit getmysa.com
For more information contact Amy Fisher at press@getmysa.com
-30-