Managing an Airbnb rental can be a rewarding experience for Airbnb owners on many levels. You have the opportunity to share your beautiful home with others, meet new friends, and (of course) earn a return on your property investment. However, enjoying these benefits definitely requires careful planning as an owner!
Whether you're a seasoned Airbnb owner or are new to the game, everyone can use some tips and tricks on maximizing guest comfort and return on investment (ROI). Your success as an Airbnb owner ultimately boils down to an evaluation of your operating costs against your rental income. So, managing costs and improving guest experience is a top priority.
A simple ROI-focused property upgrade that all Airbnb owners should consider is installing smart thermostats throughout their properties. Smart thermostats are a great investment that helps improve guest experience, reduce operating costs, and make managing rentals a whole lot easier.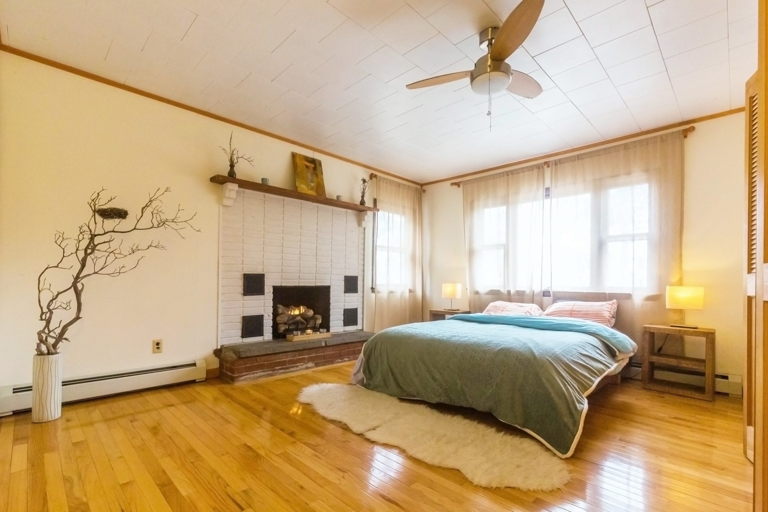 Creating a Warm Welcome for Your Guests
First impressions mean everything to your guests. From the moment they enter your Airbnb, they should feel welcome, comfortable, and at home.
A calm, cozy, well-decorated space will pay tenfold in customer satisfaction and rave reviews. The greater care Airbnb owners take in providing that warm and inviting welcome, the greater chance renters will take care of the space during their stay.
From freshly-cut flowers and a bottle of wine to a refrigerator full of local foods and farm-fresh eggs; Airbnb owners have millions of creative ways to stage the perfect welcome. Whatever your unique style is, don't forget the perfect pairing to them all: comfort!
Whether your guests are coming from a long day of travelling or local sightseeing, they all arrive with the expectation of a relaxing, homey environment. That's where smart thermostats come into play. From comforting, energy-efficient baseboard heating to cozy in-floor heating that guarantees toasty toes; smart thermostats will help you hit a home run with guest comfort and satisfaction.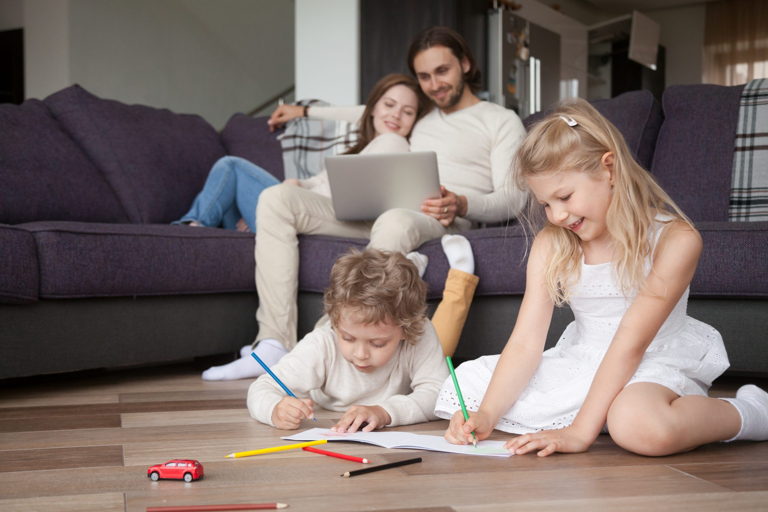 How Smart Thermostats Work for Your Airbnb
Really, it comes down to one important factor — control. As an Airbnb property owner, having the ability to control how much you spend on heating while creating a pleasing, comfortable environment for guests is key. A smart thermostat gives you full control over how and when you heat your home(s). They also come with a range of intuitive energy-saving features.
Features such as Scheduling, Home/Away mode, Zoning, and Energy Charting help Airbnb owners dramatically lower the amount of time spent managing property heating. And there's the added bonus of exponentially increasing energy savings AND guest enjoyment!
With smart thermostats, you control how and when you heat your Airbnb property(s) from literally anywhere in the world, on your schedule. Smart upgrades give you the power to control your thermostats from your smartphone and live your life worry-free. Gone are the days of having to stay close to your Airbnb to ensure that the heat is on and the space is warm and ready for your guests' arrival. Instead, smart thermostats give you complete control over your property's heating, with none of the inconvenient pressures on your time. You can still be a responsible Airbnb owner, just more conveniently.
Tap Into Smart Energy Savings
While flexible check-in options are very popular with both Airbnb owners and their guests, they can also result in your rental standing ready — but unused — for hours. Likewise, your guests often enjoy full schedules of sightseeing and exploring when they're staying at your Airbnb. Ensuring that your property is heated only when needed is key in maintaining a healthy profit margin!
When it comes to increasing your 'smart' energy savings, smart thermostat features can definitely help you out. Here's a sneak peek at the top five energy-saving features that can increase savings on your monthly energy bill:
1. Scheduling
Set an ideal heating schedule for your rental property in less than a minute. Guarantee your guests a warm welcome by scheduling the heat to start up 30 minutes before they arrive. Equally, you can schedule your heating to shut off at check out time. With temperature scheduling, Airbnb owners can eliminate the worry and expense of heating an empty space.
2. Zone Control
Knowing that your guests' comfort needs go beyond one room, Airbnb owners may install multiple smart thermostats at a single property. With Zone Control, you can group your smart thermostats into heating zones, and control them together from your smartphone.
3. Lockout Mode
Smart thermostats help create a consistently comfortable environment for your guests, increasing their satisfaction and helping your business grow. Get more peace of mind as an Airbnb owner by knowing that you're always in control of the temperature setting at your property. To avoid having guests increase the thermostat set point unnecessarily (particularly if they've left for a day of sightseeing!), engage Lockout Mode. This disables temperature control on the physical thermostat, so you can maintain sole control remotely using the app.
4. Energy Charting
By installing smart thermostats at your Airbnb, you've made the decision to take full control of your heating. Using Energy Charting, you can see exactly where you use the most energy and the opportune places to save. Energy Charting data allows you to identify areas where you can make minor adjustments. This can have a large positive impact on your energy bill!
5. Shared Access
You're building an Airbnb empire and your time is more precious than ever! To maximize savings and save time while ensuring guest comfort, savvy Airbnb owners may install smart thermostats at various properties. Shared Access helps you manage multiple units in multiple homes and easily share access to your account with your property manager. You can also share access with your guests to give them on-the-go temperature control during their stay. (If you so choose).
Smart Thermostat 101: Ensure Compatibility
If you're an Airbnb owner looking to invest in smart thermostats, one very important consideration is compatibility. There are many different smart thermostats out there with a lot of great features. But, each option is only compatible with a specific heating system.
The most important question to answer when assessing compatibility is whether your properties have low voltage or high voltage heating. Great options worth considering for homes with low voltage heating (like a furnace) are Nest or Ecobee. However, if your properties have high voltage electric baseboard or in-floor heating, Mysa has just the product(s) for you. Mysa was specifically designed to control high (or line) voltage electric heating and has helped thousands of customers across North America save energy while staying cozy.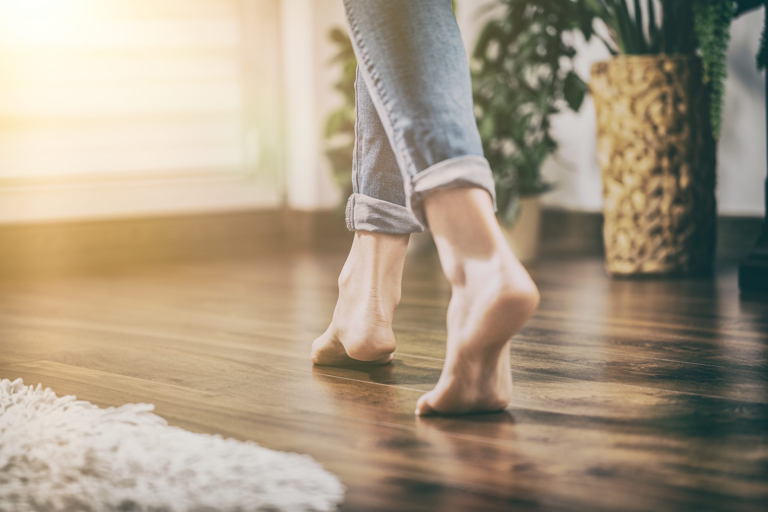 Be a Savvy, Energy-Conscious Airbnb Owner
Guests love every little personal touch afforded by attentive Airbnb owners. This is why so many choose Airbnb over hotel options. Often, staying in an Airbnb rental can open visitors' eyes to new ways of living and help spark positive changes in their lives when they return home.
From a sustainability standpoint, conserving energy can be very attractive to prospective guests. Saving energy also directly translates to lower utility bills and a lower Airbnb rental overhead. With those savings, Airbnb owners could offer reduced rates to increase the number of days your Airbnb is in use and entice guests to stay longer. You could even use savings to add further upgrades to your rental to increase its value now and in the future.
If you're renting an Airbnb unit in larger cities like Chicago or San Francisco or offering long-term stays, you might also consider empowering your renters with a voice assistant. Connecting a smart thermostat to a smart assistant like Google Home or Alexa would allow guests to adjust the temperature with a simple vocal command. Talk about the power of technology! Compatibility is also a concern here though. So, make sure to choose a smart thermostat that's compatible with your preferred voice assistant.
Maintain Greater Control of Your Rental
Whether your Airbnb rental is connected to your home, on the same property, or far away, maintaining control is incredibly important. This helps Airbnb owners provide the best guest experience and enjoy a consistent return on investment.
Installing smart thermostats gives Airbnb owners full control over how and when you heat your rental property; no matter where you are.
On top of that, you could also connect your smart thermostat to a larger smart home automation system. This would allow you to turn lights and appliances on and off, and even lower the window shades in your property(s) remotely. Airbnb owners who take advantage of a variety of smart home technology can further reduce expenses and increase security.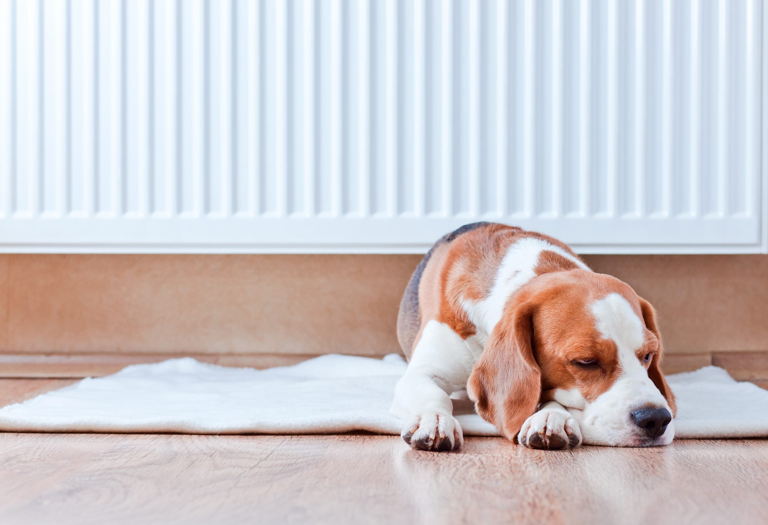 Own an Airbnb Rental? Get a Smart Thermostat!
Airbnb is a wonderful way to collect income on extra rooms, guest houses, and second properties when they're not in use by you or your family. Regardless of how many Airbnb rentals you manage, Airbnb owners know that providing a warm, welcoming, and comfortable guest experience leads to positive reviews, more bookings, and of course, more profit!
Creating a comfortable environment for your guests is easy with a few personal touches and consistently cozy heating. Installing smart thermostats takes control, comfort, and convenience to the next level. With smart upgrades, schedule heating in your Airbnb to make guests comfortable from the moment they walk in the door. Give your guests a 5-star experience and upgrade to a smart thermostat!
Are you an Airbnb owner who has installed Mysa Smart Thermostats in your rental property? If so, we'd love to hear from you! Leave a comment below to share the good news about how Mysa is helping keep your guests (and your bottom line) comfortable : )