Finding innovative ways to meet environmental challenges through concrete action remains our most pressing global priority. With that commitment to actionable change top-of-mind, we're proud to share the story of why our passionate team of planet-savers came together, and how we're staying green while we grow.
Spoiler alert: It's a family affair that's Green by name AND by mission!
Founded on a Green Dream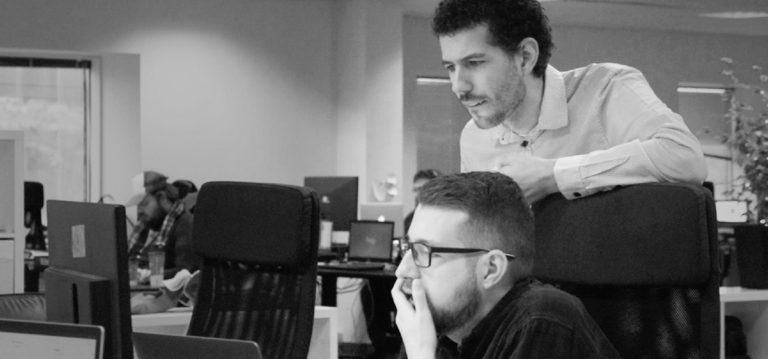 Like all great stories, it's important to start at the very beginning.
Mysa was founded on a single mission — to fight climate change. Brothers, Engineers, and fellow entrepreneurs Josh and Zach Green dreamed of promoting environmental sustainability through home energy efficiency. In fact, the Mysa of today evolved from Josh's first business in 2014 — conducting efficiency-focused home energy audits. He realized quickly that while smart thermostats would help his clients save energy, there wasn't an option for homes with high/line voltage electric heating systems. Josh saw a chance to innovate, and the "Green Dream" began to grow!
By 2016, Josh and Zach were working together on creating a prototype for an energy-efficient smart thermostat for high-voltage heating — think the baseboard, fan-forced, and in-wall heating systems that are so common in new builds and add-ons. Support for the Green brothers' mission was warming amongst incubators and investors, and they hired their first project team. Mysa Smart Thermostats was born! By 2017, their flagship energy-saving smart thermostat for electric baseboard heaters was available for preorder and their team was growing.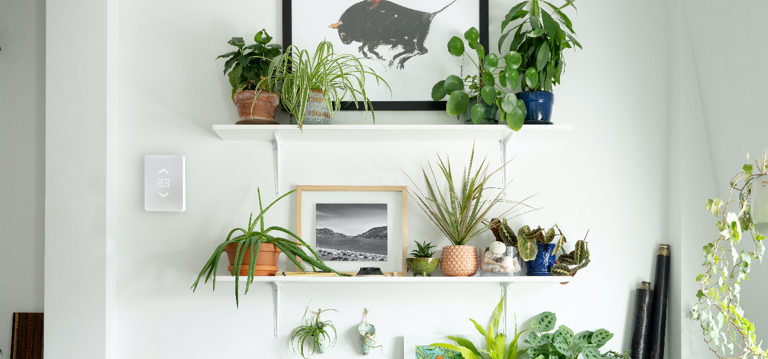 Never losing sight of their environmental mission, Mysa hit a crucial values-based milestone in 2018 by becoming the first carbon-neutral company in Newfoundland and Labrador! To support their ongoing carbon neutrality commitments, the team embraced company-wide policies designed to reduce Mysa HQ's carbon footprint to the greatest extent possible — including mandatory composting & recycling, discouraging single-use plastics, maintaining paperless operations, and curbing carbon-heavy travel, to name just a few.
Fast forward to 2021 — the Mysa team is still growing, and its range of products has expanded to include energy-saving smart thermostats for in-floor heating systems and air conditioners! Oh, and did we mention that we've also fully redesigned our packaging to be 100% recyclable? It's all about helping our customers continue their work as recycling heroes at home!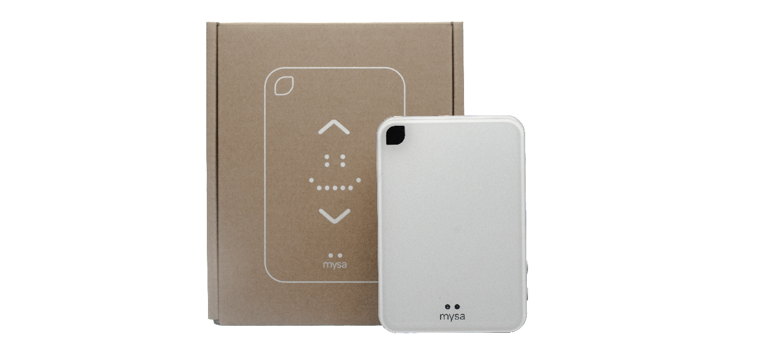 Despite a very exciting growth track, some things never change at Mysa! Josh and Zach Green's shared belief in embracing environmentally sound corporate policies and creating innovative, future-focused smart home technologies that continue to help build a more sustainable future for us all.
Meet Mysa's Green Team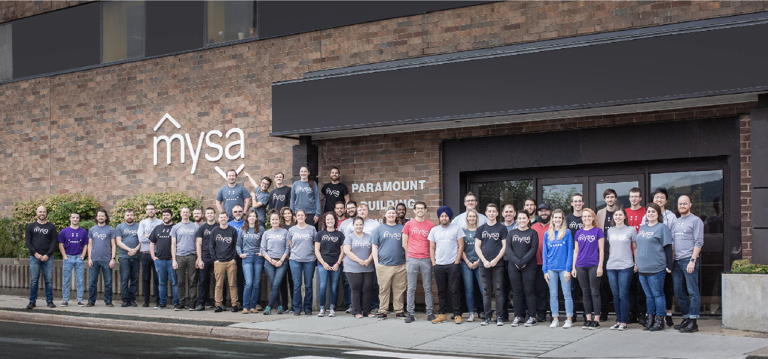 How does a growing smart tech startup with a passion for the planet ensure that its core environmental values continue to flourish? By forming a Green Team, of course! Mysa's very own Green Team consists of representatives from all departments within the Mysa family, ensuring that a diverse range of voices, experiences, and expertises are brought to the table.
Our Green Team's focus is on supporting the company's broader environmental and sustainability goals by fostering an internal culture of stewardship based on actionable change. Check out some of our Green Team's fun, action-focused initiatives:
1. Carbon Footprint Reduction Challenge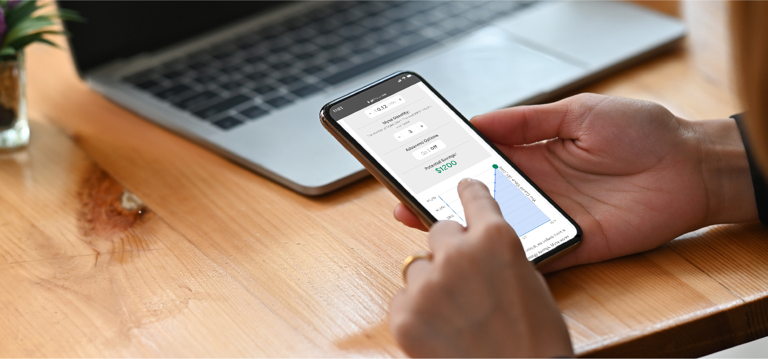 Ever wonder just how deep your own carbon footprint goes? Creating positive, actionable change for our planet's future can start right in our own homes! Mysa's Green Team decided it was time to help folks figure out their carbon footprints by creating a quick, easy-to-use calculator for home use. A carbon footprint reduction challenge was issued to all Mysa employees — that challenge was answered enthusiastically! We're using this tool to understand how we generate carbon in our daily lives as individuals and families, and to help us find practical ways to reduce our outputs.
Interested in doing the same challenge at home? We're happy to help! Get your own copy of our Carbon Footprint Calculator here:
2. Multi-Materials Stewardship Board Learning Sessions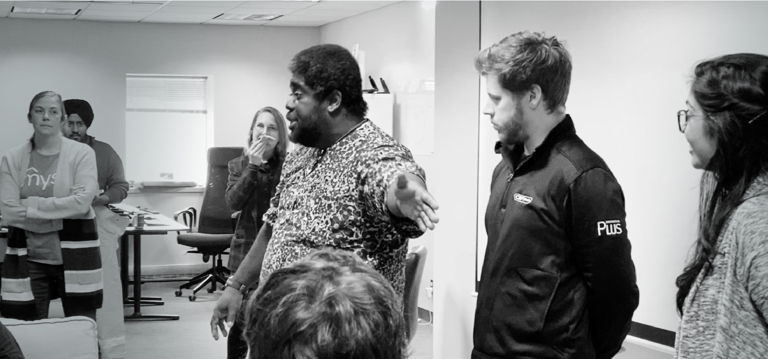 If knowledge is power, St. John's waste diversion and public education organization Multi-Materials Stewardship Board (MMSB) is sporting serious superhero strength! Our Green Team was thrilled to host this powerhouse local enviro group (twice!) at Mysa HQ. They shared expertise on sustainability strategies related to corporate waste diversion, as well as in-office composting how-tos, and some hands-on myth debunking related to recycling practices!
3. Community Green-Up Cleanup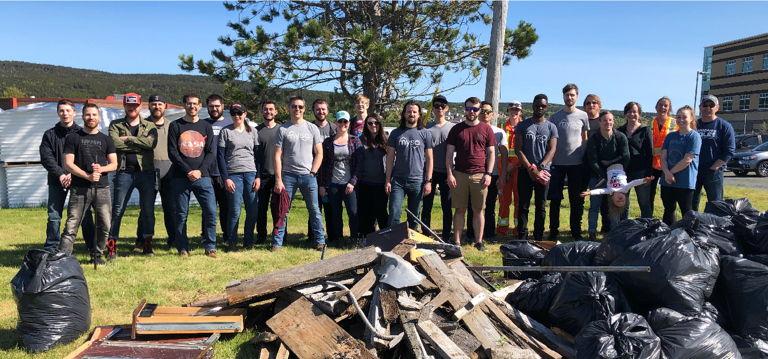 Spring cleaning, anyone? We're all about keeping our neighbourhood spaces clean and enjoyable to use! The Mysa team is always happy to get down and dirty for a great cause. That includes getting out in the fresh air to pick up garbage, put recyclable items in their proper place, and keep our community fresh, clean, and green. What a day to work together to show some real love to our local spaces!
Building an Electric Future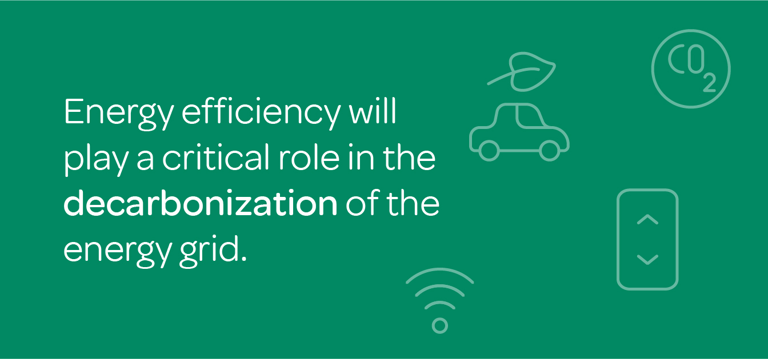 Mysa exists to fight climate change. Our singular mission is underscored on Earth Day (and every day) by our focus on helping homeowners move away from using fossil fuels to heat or cool their homes. It's a massive global goal and the clock is ticking! Leading climate scientists and experts around the world have identified in no uncertain times the rapidly accelerating effects and impact of climate change. It is unquestionable that concrete action is required immediately, and that innovative solutions are key. So, what's the next big step?
It's about electrifying our future! Mysa HQ is perched on a rock in the North Atlantic ocean in St. John's, Newfoundland and Labrador (Canada). We understand that as stewards of the rugged natural beauty and renewable resources that surround us, it is our responsibility to do everything we can to protect our planet for future generations. That means eliminating the global reliance on fossil fuels for power by moving to 100% reliance on clean, sustainable electricity.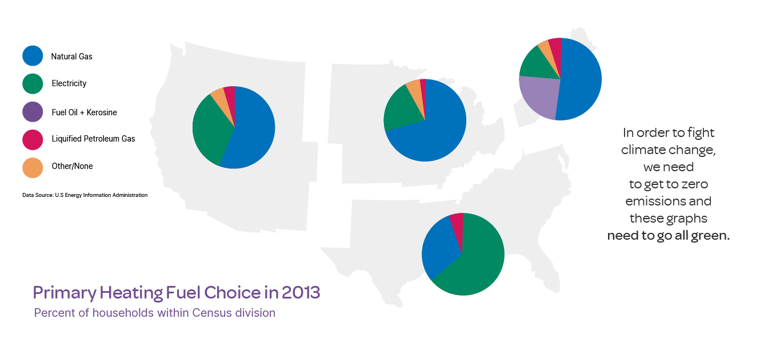 Building an electric future means innovating to support and grow the electricity grids from which we'll all be drawing power. Our smart thermostats for high voltage electric heating or cooling are designed to help homeowners save money through energy efficiency and take an active role in using clean electric energy responsibly!
Mysa has been working with regional electrical electric utility companies on leading-edge demand response initiatives to understand how our innovative technology can be used to support our current (get it? haha) and future electrical grids at the community level. Responsible energy use starts at home, after all! Small changes can add up to create a big impact.
Thanks for taking the time to learn more about Mysa's 'Green' roots, and about how our team continues to demonstrate our commitment to creating actionable change for our planet's future.
What's your favourite earth-friendly action at home or work? We'd love to hear from you!
Stay green, stay cozy, and keep saving!
The Mysa team