It's no secret among realtors that an updated, attractive, and efficient kitchen or bathroom will sell a whole house. Why?
Steve Straughan, an architect at KAA Design Group, explains that bathrooms and kitchens are "where you can tell if money has been well spent or not [since] they're the most expensive areas of the home in terms of construction."
Whether you have plans to sell your home in the near future or not, both you and your pocketbook will enjoy a few modern upgrades. In fact, 90% of homeowners expressed the desire to spend more time at home following a complete kitchen remodel!
New appliances, fixtures, and smart home technology offer incredible convenience and energy savings. From water-saving faucets to complete control of home heating from your smartphone, you'll be amazed by the innovative upgrades available.
When planning your kitchen or bathroom renovations, the most important elements to consider are:
Improving energy efficiency
Increasing home value
Harnessing the power of smart home automation
Improving Your Energy Efficiency
Simply switching your current shower head for a low-flow model will save one person 2,000 gallons of water each year. Now imagine multiplying those savings in both water and water heating for every single person in your home. That's definitely some significant savings!
Another great way to save would be adding smart or Energy StarTM appliances to your kitchen.
Aside from the convenience of being able to control appliances from your phone, smart appliances also save on energy. Monitor energy usage and receive notifications if an appliance is left running or isn't functioning properly, all from your smartphone!
Energy StarTM certified appliances guarantee best-in-class energy efficiency and save users as much as 30% of their energy usage without sacrificing quality or function. So, definitely keep an eye out for an Energy StarTM label when shopping for new appliances.
Ready to up the ante even further?
Imagine waking up to comfortably warm floors every morning. Toasty floors coax you out of bed and to the bathroom for that luxurious shower. You're then beckoned to the kitchen for a cup of coffee, all without slippers. Adding in-floor heating to your bathrooms and kitchen makes that all possible. In-floor heating can be installed throughout your home. But it's especially rewarding under tile and stone flooring, which is common in kitchens and bathrooms. To make this setup more energy-efficient, consider automating a heating schedule with a smart in-floor thermostat.
There are hundreds of other energy-saving upgrades available for the bathroom and kitchen. But the one upgrade that almost everyone agrees on is smart home automation. Products like smart thermostats make it possible to automate home heating so your bathrooms and kitchen are always the perfect temperature. Set a home heating schedule that's perfectly customized to fit your life while also conserving energy, and saving money. Worry no longer about remembering to turn down the thermostat before going to bed or wasting energy to heat an empty home; with a smart thermostat, the work is done for you. There is also the added bonus of having control from your phone and being able to monitor energy usage.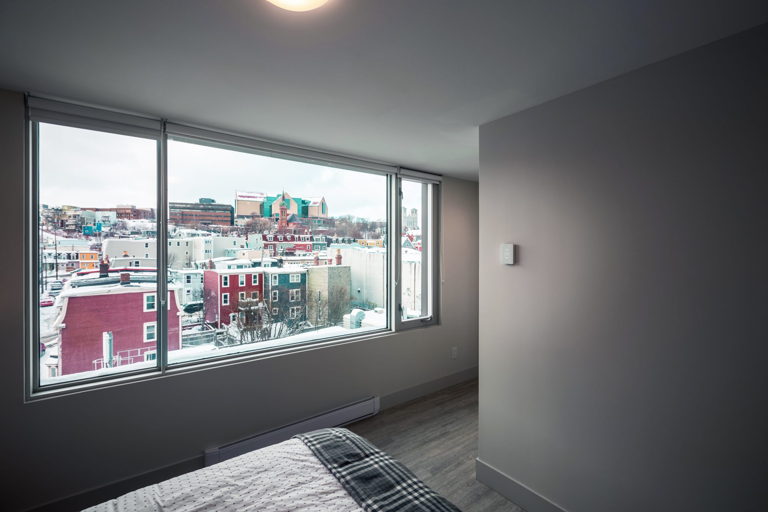 Smart thermostats are especially beneficial for homes that use baseboard heating. Beyond increasing energy efficiency of the often expensive heating option, smart thermostats built for baseboard heating will improve the safety of your home by empowering you to remotely shut the heat off while you're away.
Source Local, Long-Lasting Raw Materials and Fixtures
There are seemingly endless options when renovating a bathroom or kitchen. Regardless of your personal style or if you choose to DIY or hire a professional, it's imperative that you use quality materials.
'Big box' stores carry just about everything you need to renovate a bathroom or kitchen. But will those materials stand the test of time? Good materials are not necessarily just what's more expensive. Taking the time to find quality materials will result in a better-finished space, as well as less waste.
For example, cabinets are a popular renovation project. You can choose to buy lower-cost particleboard that can break when a door closes too hard. Or, you can purchase quality hardwood that can be sanded and repainted again and again to keep your kitchen feeling fresh. Quality materials may cost more upfront, but their durability will help you save in the long run.
As you shop, also look for materials that are produced locally. These materials not only support your local community, they also require less transport and can often be viewed in person before buying. For example, when installing new floors with in-floor heating, seeing the stone or tile up close will help you choose flooring that both looks and feels great.
Finally, don't be afraid to shop thrifted and reclaimed materials! Items and materials like clawfoot bathtubs and vintage tile have already proven their durability. You'll likely get a unique look at a fraction of the price of new materials. A further discount may even be available by trading in your own safely deconstructed materials!
An experienced sustainable remodeler can help you navigate these purchases and further improve your renovation plans by adding smart features, such as automated lighting and smart thermostats.
Prefer to DIY? Here are some tips to get started.
Smart Home Upgrades:
Energy Efficient Improvements:
Increasing Your Home's Value
It should be no surprise that experts recommend kitchen and bathroom renovations to homeowners hoping to sell an outdated home. In fact, homes with new complete kitchen renovations see an average return on investment (ROI) of 62% in the final selling price. This ROI could be upwards of 100% in hot housing markets such as Baltimore, San Francisco, Chicago, and Atlanta.
If you're looking to maximize your renovation ROI, there are definitely some improvements that generally see a larger return than others.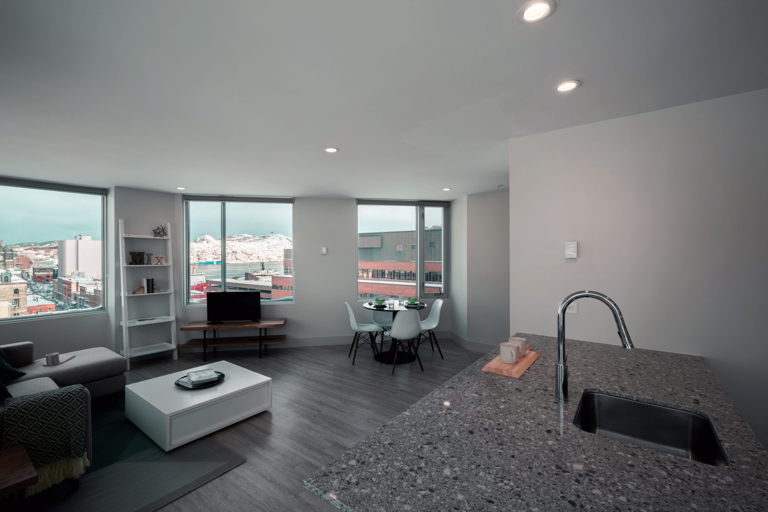 In the kitchen, new lighting and updated cabinetry will give you the greatest return. If you already have quality cabinets, simply switching out the hardware for an updated style (like a modern bronze bar pull) and adding a new paint colour is both inexpensive and incredibly rewarding.
In the bathroom, big walk-in showers are a MAJOR selling point, particularly in spaces where a tub just won't fit. You might also consider adding an extra bathroom to increase the asking price of your home by as much as 8.7%. Another easy way to add to your home's value would be energy-efficient improvements like high-efficiency (HET) toilets and smart thermostats.
If you plan to move soon, try to keep your renovations neutral in colour and style. This will further increase the value of your home by making it more attractive to buyers looking to add their own personal touch.
Harnessing the Power of Smart Home Automation
These days everyone seems to be pressed for time as schedules are packed tight with work, appointments, and other activities. So, smart home technology can be an absolute lifesaver!
Think About Smart Technology
Innovative technology like smart appliances, smart thermostats, and voice assistants make it possible to automate routine tasks and manage your home while you're away.
For example, how much time do you spend adjusting the temperature in your home? You may raise it two degrees when you wake up, lower it after your teenager bumps it up higher when they finally crawl out of bed and turn it off when you leave for the day. You may then repeat it all again at the end of the day.
Alternatively, a smart thermostat can be set to automatically adjust the temperature according to your own personal preferences, so you don't have to think about it again. You can even heat rooms individually or in zones!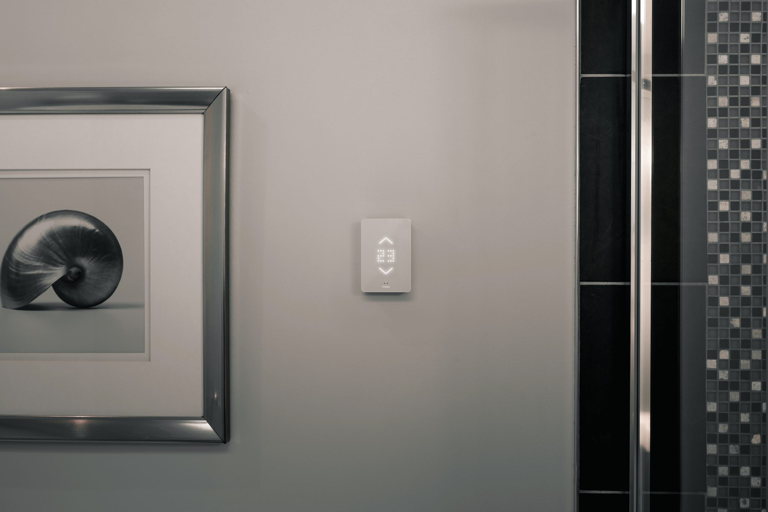 Conveniently, smart thermostats are also one of the most desirable smart home features buyers look for when buying a new home, thus increasing its value.
Adding other smart technologies like lighting and kitchen appliances makes it possible to automate a number of your routines, so your 'home ecosystem' is always just how you want it. Also, most smart features can be controlled from your smartphone or computer. You can check whether you turned the heat off when you get to work and remotely turn the lights off when the last person leaves for the day.
Choose a Voice Assistant
Pairing a voice assistant speaker like the Amazon Echo or the Google Home Mini makes life even more convenient. Simply speak your commands to have your personal assistant bump the heat up on your smart thermostat, play your favourite playlist, and start the dishwasher. One important thing to consider when choosing your voice assistant and smart technology is compatibility. Not all products are compatible with every voice assistant, so definitely confirm compatability with your smart home set-up before purchasing!
No More Waiting – Get Started with Your Kitchen and Bathroom Renovation!
Your kitchen and bathrooms are not just the most frequented rooms in your home. Those spaces are also a leading factor in determining the value and energy efficiency of your entire home.
Whether you choose to move forward with a complete kitchen renovation or just freshen up select spaces, it's possible to simultaneously improve energy efficiency, increase value, and make your life easier with modern automation.
We'd love to hear about your personal goals for your own home renovation. Share your thoughts and plans in the comments section below!