Hi there,
I hope you're enjoying the holiday season.
First of all; I want to thank all of our pre-order customers for your patience and support on what has been a long and arduous process. We recognize that all of these delays have not been ideal and that the fact that you are not getting your Mysa thermostats by Christmas is a real disappointment. But we do have some good news, as well as a more accurate estimate of our shipment date!
The last product certification update you received was regarding our failed EMC tests on November 14th. On December 14th, Mysa passed the final EMC certification test and our product will receive full CSA/UL approval very shortly! I have included the three graphs outlining our progress at the bottom of this message so you can you see the improvements the hardware team made over the last few weeks.
The finalized printed circuit boards are being ordered and production and assembly will start on January 2nd. This means that we will be able to start shipping the first Mysa units in the middle of January.
Once again, thank you for all of your patience and the confidence you place in our team by pre-ordering. I can't wait to ship your thermostats. I'm sure you'll love the product.
If you have any questions at all, feel free to reach out. I wish you and your family a wonderful holiday season.
Joshua Green
CEO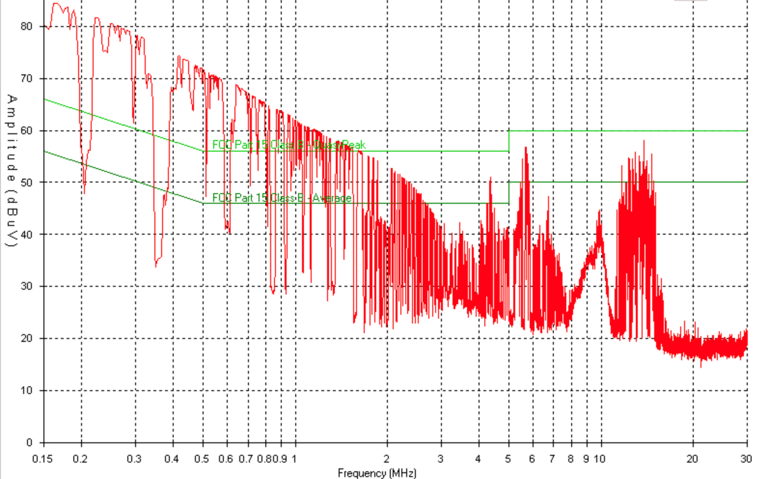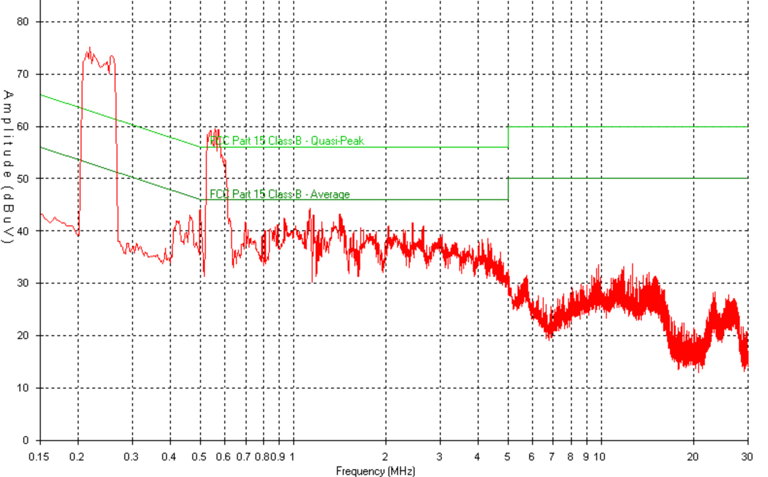 Passing EMC Test. Dec 4, 2017