Parenting is a full-time job. Any stay at home parent knows how quickly a day can slip away with cooking, cleaning, nursing babies, entertaining toddlers, and rushing kids to and from school, sports practice, scouting meetings, etc.
But in 63% of families, both parents work, an increasingly necessary means to make ends meet in our ever growing economy. If parenting weren't tough enough already, two parents with full time jobs can feel downright overwhelming!
Thankfully, smart home technology is making life easier for busy parents by automating schedules and home devices to keep life running smoother and remove routine stressors, giving you more time to spend with your little ones.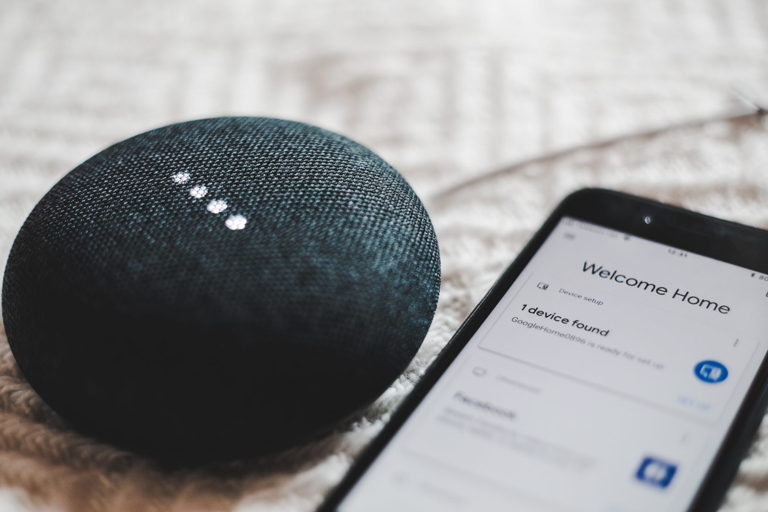 Hands-Free Smart Assistants Make Parenting SO Much Easier
No matter what stage your kids are in, your hands are probably always occupied with feeding, playing, laundry, cooking, cleaning, or any number of endless tasks. Parenting doesn't have a pause button. Smart voice assistants like Alexa on Amazon Echo devices and Google Home make it possible for busy parents to keep things running effortlessly without stopping.
Smart speakers can be placed in any room in the house including the kitchen, nursery, and living room so you can give your commands no matter where you are and before you pass into the next room and forget entirely. Smart speakers, alone, help immensely by keeping you and your family on schedule. You can even automate your smart assistant to give you custom reminders and real-time traffic updates so you're not rushing out the door. They can be used as a home intercom system. Weather updates can also be incredibly helpful to remind you to grab jackets for the kids or an umbrella on rainy days.
You can also add compatible smart devices to your smart home system to empower your voice assistant with even more power and add back precious minutes to your busy days. Adding a smart thermostat, like Mysa, makes it possible to give voice commands to turn the heat up when you're cuddling your little one and feeling a little chilly or turn the heater off entirely if you need to run out for an afternoon of errands. Other smart home devices like lighting, sprinklers, and even baby devices can be voice controlled to make life more comfortable, achieve energy savings, and provide you a great deal of peace of mind.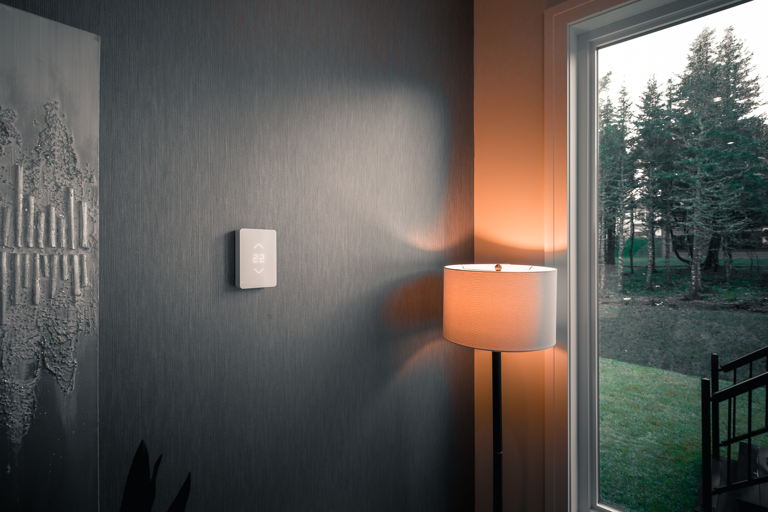 Live in Comfort by Automating Your Indoor Temperature, Room by Room
No busy parent has time to fiddle with the thermostat, often leading to frustration over the inability to keep everyone comfortable. Smart thermostats make it possible to automate your indoor temperature so everyone is always comfortable and you never have to fiddle with a testy thermostat again!
Multi-zone thermostats empower parents to individually heat and cool rooms or whole sections of the house separately. Newborn babies often run a little warmer than adults, especially in the early months of swaddling and sleep sacks, but no one wants to live in a cold house just because the baby is warm. A multi-zone thermostat will empower you to set the nursery to a cooler temperature while keeping your own bedroom and living room comfortable. Temperature can also make a big difference for children with asthma, allergies, and sensitive skin and the ability to automate their room temperatures can save you and your spouse the headache of restless kids who just can't sleep through the discomfort.
Automating your comfort with a smart thermostat makes it possible to get your kid's rooms to the perfect temperature before bringing them to bed to help them fall asleep quicker and stay asleep. You can also give your smart assistant a voice command to lower the set temperature when your little one is running a fever or for those unseasonably warm nights.
If you have baseboard heating, be sure you choose a smart thermostat designed to control baseboard heat, like the Mysa Smart Thermostat. Using a smart thermostat with baseboard heat will help you take advantage of energy savings when rooms aren't in use and minimize the risk of accidents caused by toys carelessly left close to baseboard heaters. If that weren't enough, Mysa is coming out with a new smart thermostat for in-floor heating to systematically keep rooms like the bathroom warmer without running baseboard heat at all! Stay tuned!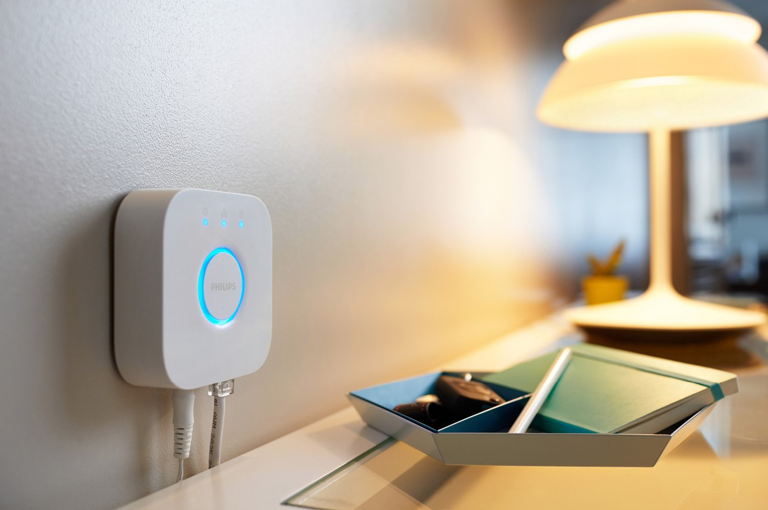 Automated Lighting and Security Ensure Your Family is Always Safe
Nothing is more important to parents than the safety and security of their growing families, but how many times have you crawled into bed only to stress over whether you locked the front door?
Smart Security
Smart locks, like those by Kwikset and August, will work with your smart home system to automatically lock all your exterior doors when you get home from work or just before your scheduled bedtime. Next time you get cozy under the covers and wonder if the door is locked, just ask your smart assistant to confirm you're all locked down for the night. Smart locks are also available with keyless entry, empowering you to leave your keys behind on walks and trips to the park and reenter the house with your chosen secure code. You can even grant special access to babysitters, house cleaners, maintenance workers, and your dog walker so you never have to worry about keys at all.
Additional security is available in smart home cameras like the Ring Doorbell that provides video surveillance of your front porch directly to your smartphone or video-enabled smart speaker. Installing this simple doorbell will empower you to see and communicate with visitors without getting up or give them a heads up that you'll answer in 5 minutes when you're done nursing and to be quiet so they don't wake the baby. You can even access the video feed when you're not at home to track package delivery and older kids getting home from school
Smart Lighting
Smart light bulbs can be automated to turn on and off, dim, or change colors according to your preset schedule. They are great for additional security when you're not at home and especially helpful for lowering lighting to help your kids get tired before bed.
Unique options like Soraa come with "Zero Blue" technology for better sleep while FluxSmart offers an array of 16 colors that are great for setting the mood for story time. Most smart light bulbs available are LEDs that are cooler to the touch in case your little one's hand ventures a little too close to the bedside lamp. LEDs also last a whole lot longer than traditional light bulbs and consume less electricity so you'll achieve energy savings and put a little extra away for more fun family outings!
Smart lighting paired with a smart thermostat and smart assistant will enable you to set automations that increase room temperature by a few degrees when the lights turn off or cool the room off when hot kitchen lights are turned on. You can also take advantage of your smart assistant's scenes to group whole systems to lower lights, increase the temperature on your smart thermostat, lock doors, and play bedtime music to further simplify life and get your kids to bed on time every night.
Smart Assistants Make Excellent Nannies While Your Hands Are Busy
Somehow kids always seem to need more attention when you get to work in the kitchen or folding laundry. Having a smart assistant in the room makes it possible to entertain your kids, keep and eye on them, and still get your chores done.
If your kids have a little too much energy, ask your Alexa or Google Home assistant to play Freeze Dancers, a game that plays music and encourages your kids to dance their little hearts out. When the music stops, the kids must freeze and hold the position until the music starts up again. If your little one can't hold the pose long enough, instruct them to do 10 jumping jacks and then they get to play again when the next song starts.
If your kids are a little overly chatty, you might try Mighty Trivia, an Alexa game that keeps your kids guessing about an object, person, place, or animal with enticing questions and hints and will keep providing new games until you ask it to stop. Your voice assistant can also be commanded to play music, YouTube videos, or turn on your kid's favorite movie and keep replaying it until on loop until you're ready to entertain them yourself.
When it's time for bed, you can ask your voice assistant to lead story time while you clean up toys and put clothes away. Alexa's Magical Adventure will tell a story using your kid's names as characters and Google's Tell Me a Story will choose a random story to read from a preapproved selection of children's books.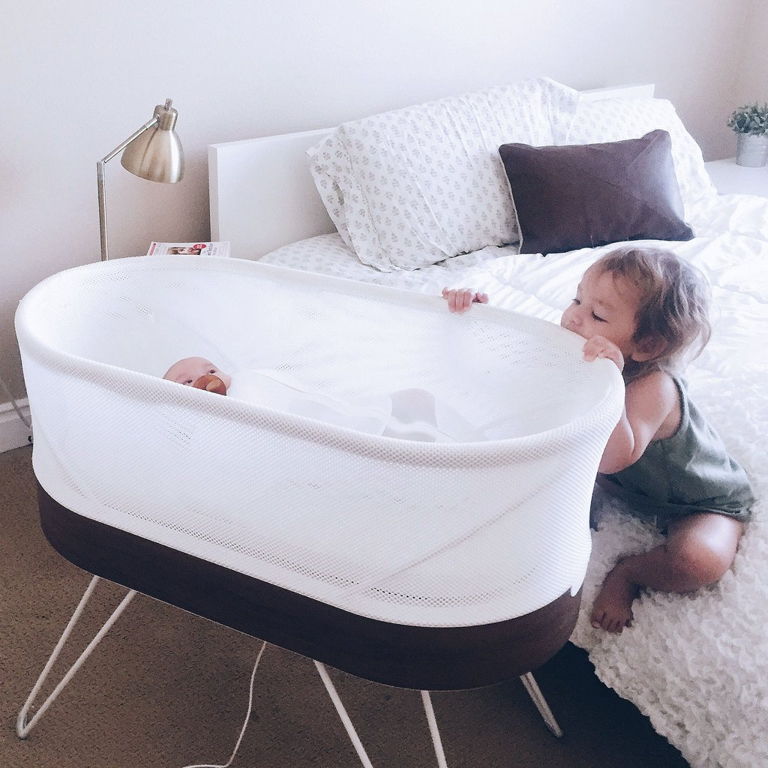 Smart Nursery Devices Take the Panic Out of Parenting
There is an ever-growing selection of smart devices designed to help new parents with the stress of caring for a newborn. They'll also provide you peace of mind so you can get more sleep too!
Owlet is a smart sock that your newborn can wear to monitor his/her pulse throughout the night and alert you if anything is of concern.
The Hatch Baby Smart Changing Pad will measure and track baby's weight gain and the number of diaper changes so you can rest assured baby is on track.
The Snoo Smart Crib automatically senses baby's movements and cries and will rock to soothe them and get them back to sleep.
Evoz and Nanit are both smart baby monitors that will send you alerts when baby is crying and automatically track sleep schedules and wakeups for you.
The Motorola Smart Humidifier with integrated air purifier will help your little one breathe better and can be automated with your smart thermostat to keep the nursery environment just right.
Reclaim Your Time and Sanity with Smart Parenting Technology
Whether you have one kid or a full house, parenting is rarely easy. Add a full time job and any parent will quickly spiral out of control with the endless list of to-dos.
Smart home technology, from smart nursery devices to a smart thermostat, will put control back in your hands with the freedom provided by automating routine schedules and activities. Rest assured in a comfortable indoor climate controlled by your smart thermostat and the security of smart locks and lighting that finally make it possible to keep your home running smoothly without getting up from that adorable snuggle on the couch with your little one.