There's no argument that life can be busy. So, a technological solution that makes our lives easier is something that just about everyone can use to their advantage.
Google, a leader in technological innovation, offers a wide variety of devices and automated actions to truly simplify life for anyone, no matter how technologically advanced you may be. Converting to a smart home with Google Home smart speakers will allow you to save time by controlling all of your devices and home heating through automation or voice command.
Google Home smart speakers offer one of the widest ranges of device connections and automation capabilities of any smart home system currently available. Also, there is no need to worry about set up since the device is very user-friendly.
Available Google Home Smart Speakers
Google Home smart speakers can be placed anywhere in your home including your bedrooms, kitchen, living room, and garage. You can even place several smart speakers throughout your home to enable vocal control of your smart home as you move about your day.
Below are some of Google's top-selling smart speakers and their features.
Google Home Mini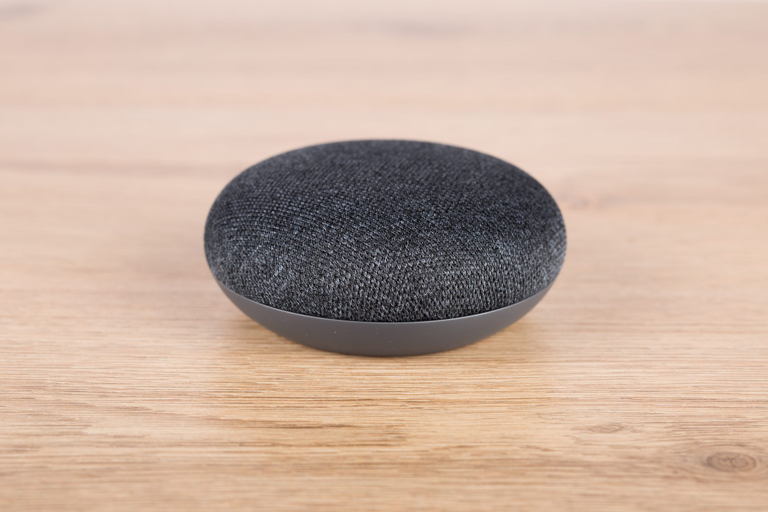 Google Home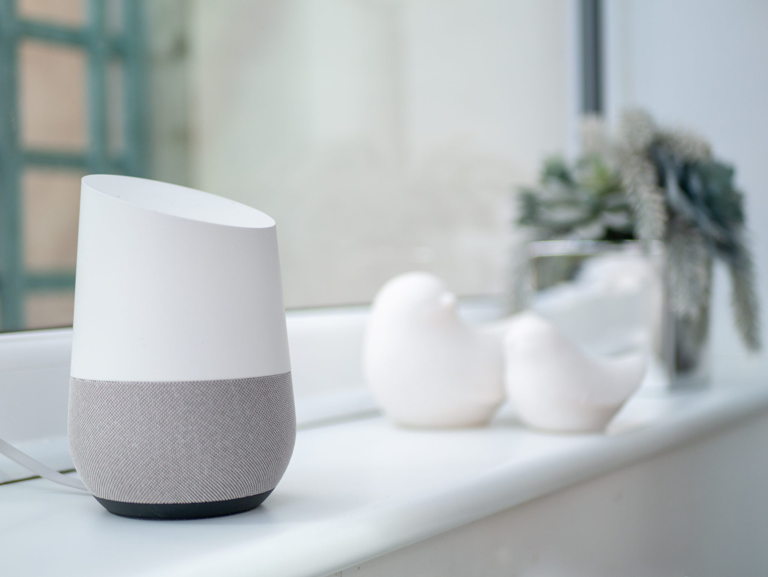 Google Home Max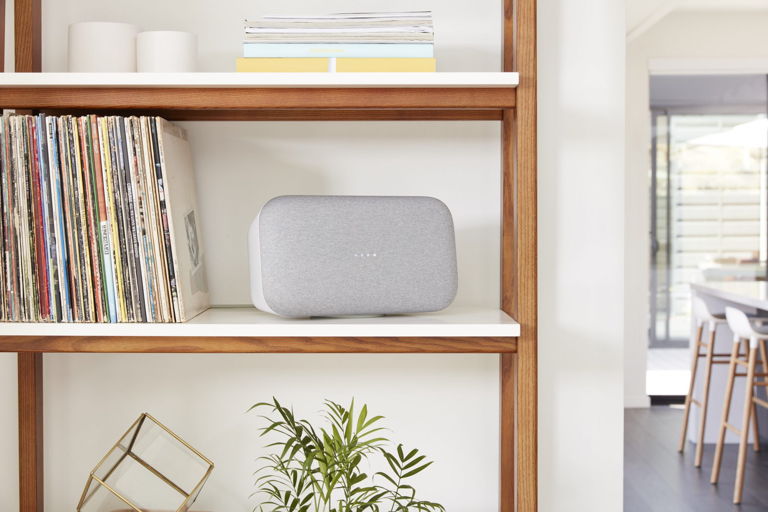 Google Nest Hub
If someone in your home is a student, you may even be eligible for a 10% savings on Google Home devices and accessories.
Smart Home Devices to Pair with Your Google Home
Google Home smart speakers are compatible with over 5,000 different devices from more than 150 brands. Any of these can be connected to your Google Home system and controlled by hands-free vocal command or automation for easier living.
Smart Entertainment
Multitasking is at an all-time high these days, leaving most of us without a spare hand as we work, cook, clean, and care for pets and children. But playing a TV show or playlist while we multitask can make life much more enjoyable.
Below are just a couple of the entertainment systems that Google Home has the ability to control.
Logitech Harmony
All Google Home voice assistants have the ability to control Harmony TV remotes through vocal command, so you never have to look for (or even touch) the remote again. To turn on your TV to a particular channel, simply say, 'OK Google, turn the TV on to channel ESPN'. Then enjoy the game without having to push a button. You could also ask your Google Home to change channels, pause your TV, or launch a streaming service like Netflix.
Commands can be given in any room where a Google Home smart speaker is present, making it possible to turn the TV off as you put the kids to bed, or turn on the news before you even get downstairs.
Also Having a smart thermostat connected to your Google Home makes it even easier to start your day by simultaneously turning on your favorite morning channel or playlist and warming your house.
Google Chromecast
If you choose Google Home to control your smart home systems, adding a Google Chromecast is a no-brainer. Pairing Google Chromecast with a Google Home smart speaker makes it possible to control any TV to play shows, movies, and music with hands-free voice commands.
Living such busy lives, we often dive into a new recipe with both hands and then realize how much more enjoyable it would be to cook while listening to music. With Google Home, you can simply ask it to turn on a Spotify or Pandora playlist, turn on a TV, or even stream a YouTube cooking video.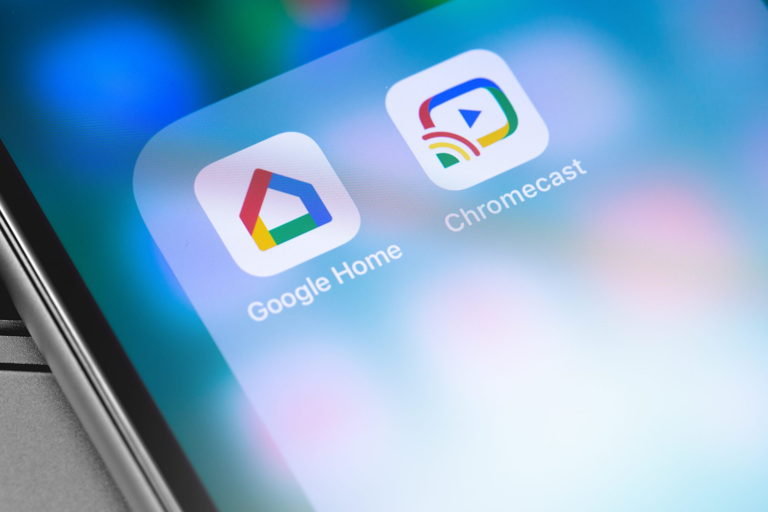 Google Home and Mysa Smart Thermostats
A comfortable home is the foundation on which all indoor living takes place. A well-heated home makes it easier to get out of bed in the morning and AC control is important for summer months. Connecting a smart thermostat to your Google Home system will empower you to quickly adjust the temperature for spur-of-the-moment dinner parties, or to bump up the heat if you wake up feeling a little under the weather.
Mysa's smart thermostats work seamlessly with Google Home for hands-free voice command and automation.
Mysa Smart Thermostat for Electric Baseboard Heaters
Mysa's Smart Thermostat for Electric Baseboard Heaters was specially designed for high voltage electric baseboard heating. This smart thermostat comes equipped to control high voltage home heating on command, or through your own preset schedules.
Mysa also has a multi-zone function, making it possible to control heating room by room or multiple rooms as a single group. Simply say, "Hey Google, increase the temperature to 73 degrees", or "Hey Google, it's a little chilly, turn up the thermostat."
Mysa Smart Thermostat for Electric In-Floor Heating
In-floor heating is growing in popularity for its ability to more efficiently and evenly heat a home. Mysa's Smart Thermostat for Electric In-Floor Heating works with high voltage electric radiant floor heating systems to keep your home at the exact temperature you find comfortable.
Using Google Home's voice assistant, you can remotely command Mysa In-Floor to turn your heating on or off and increase or decrease the temperature. There is also a multi-zone function, so heating individual rooms or your entire floor can be accomplished with a single vocal command.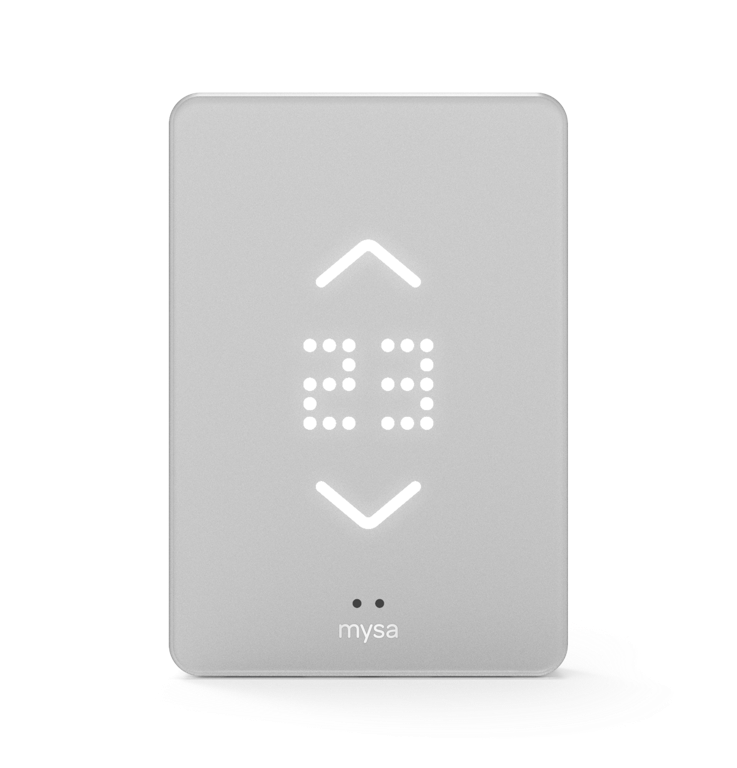 Mysa Smart Thermostat for Air Conditioners
Smart air conditioning control is just want you need in summer months to keep your home comfortable and control costs. Mysa for AC is compatible with window air conditioners, portable air conditioners, and mini split heat pumps.
Simply plug in Mysa for AC to an outlet close to your air conditioner and pair it to your phone and Google Home for full smart control.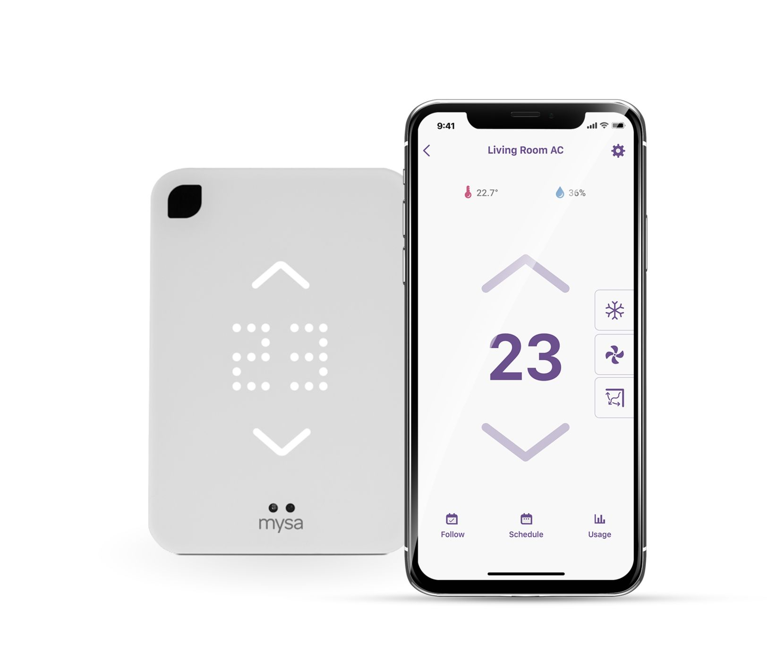 Smart Appliances
Science fiction has long teased viewers with dreams of futuristic hovercrafts, robots, and appliances that literally do work for us. While you probably don't have a flying car parked in your garage, you may have smart appliances that make household chores a whole lot easier. Smart appliances may be one of the best additions to your Google Home system, especially if you don't exactly enjoy the time and effort required to keep your house clean.
LG SmartThnQ
LG makes refrigerators, air purifiers, ovens, air conditioners, dishwashers, and clothes washers and dryers that are all compatible with Google Home's voice assistant. Google even makes it easier to command appliances with complicated names by allowing you to create nicknames for each appliance. For example, you might rename your LG LMXC23796M Refrigerator to "Fridge" to command it to make extra ice for a party or to check that your little one closed the door after getting a snack.
iRobot
Who can keep up with the endless chore of vacuuming? Thankfully, iRobot makes several models of their Roomba vacuum and the new Braava jet, which are both compatible with Google Home. You really can give the command, "Hey Google, clean my kitchen" and walk downstairs to find your floors crumb-free and freshly mopped. Your Google Home can instruct your robot cleaning crew to vacuum, mop, check device charging, pause or stop cleaning, and dock the devices.
Next time someone calls to ask if they can stop by last minute, simply command your Google Home assistant to clean your floors and have your smart thermostat warm your entertaining space. This gives you time to shower, get dressed, and prepare a snack before your guest arrives.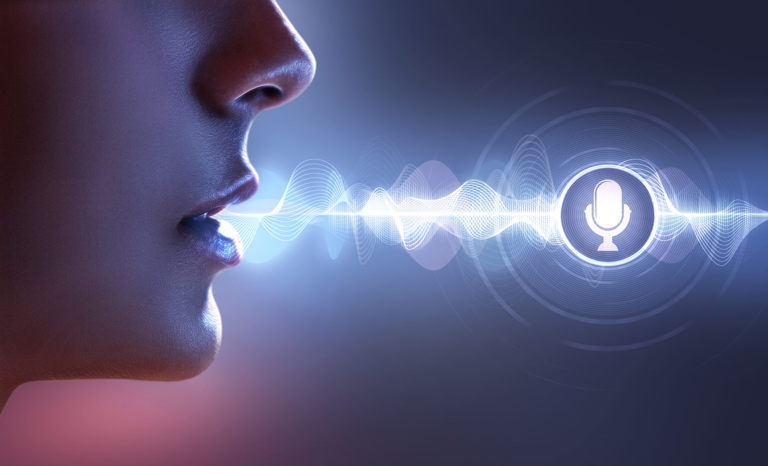 Live Smarter with Google Home
There simply aren't enough hours in a day to do everything manually. Our lives have become busier than ever, but luckily, smart home technology is here to help!
Google Home smart speakers can be placed in as many rooms as you feel necessary to effortlessly control your appliances, smart thermostat, and entertainment devices. You can save even more time by grouping several devices into single commands within your Google Home system. For example, you could create a Saturday morning command for the winter season that simultaneously bumps up the heat, turns on cartoons, and preheats your oven for baking, all by saying "Hey Google, it's Saturday!"
The opportunities are endless! Share your favorite Google Home actions and devices in the comments section below.